Hey everyone,
so im back with my "what is my face worth" post, this time it is the budget, or cheaper every day look.
hopefully, will be much cheaper then my high end products, but we will see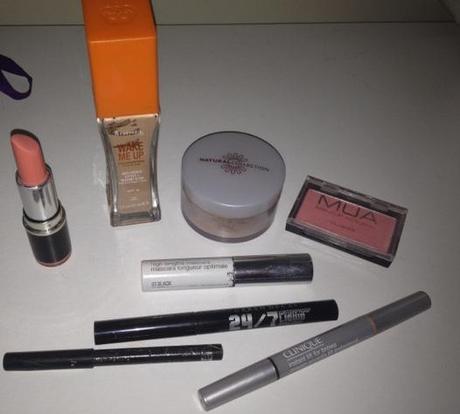 so what i use on my face:
mua lipstick
rimmel wake me up foundation
natural collections powder
mua blusher
clinique high lengths mascara
urban decay 24/7 liquid eye liner
rimmel pencil eye liner 
clinique instant lift for brows
so i differently use less products, but i have snuck a few high end ones in here, that is because i only use one eyebrow pencil, and i only have one liquid eye-liner  i know shocking for a beauty blogger, but these things never appeal to me to buy more of, at least ive learned one thing from this, i need to buy more haha.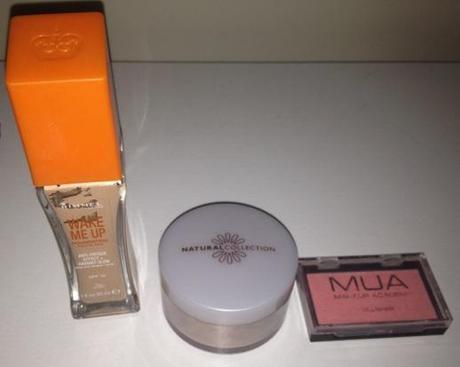 the products i use on my face:
rimmel wake me up foundation in ivory £8.99
natural collections cool translucent loose powder £ 1.99
mua blusher in shade 1 £1
just on my face: £11.98
yeaahh, much cheaper haha, and these are all really good products, that work just aswell as the high end stuff, espically mua, this stuff should be worth like £30 each, i think i would pay that for it, all there products are amazing, and most are only £1, amazing!!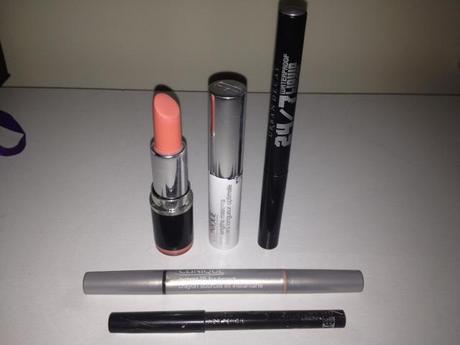 the products i use on my eyes and lips:
mua lipstick in shade 15 juicy £1
clinique high lengths mascara £16
urban decay 24/7 eye liner in black £14
clinique instant lift brows £15
rimmel pencil eye liner in black £2.99
just on my eyes and lips: £48.99
now this is alot higher for the reasons i said above, i only have one eyebrow pencil, because this is the only color ive found a direct match too my eyebrows and i only have one liquid eye liner  don't know why, and my clinique mascara, again was a freebie, so i guess i don't have to count it, but i will
so altogether
:
£60.97
so i guess not too bad, but i have learnt that i need to find a cheaper eyebrow pencil, and liquid eye liner, i just never think to pick one of these up when i go shopping
i will now though, this is now my mission
if you have any good cheap brands you can recommend, then leave it in the comments below :D  xxxxxx