Hey everyone,
So to start off my newly vamped blog, and after a year off from my blog, i wanted to make it more fitness and fashion based.
So my first proper post it will be what i generally wear to workout in. I try to workout about 5-6 days a week, but obviously that will change.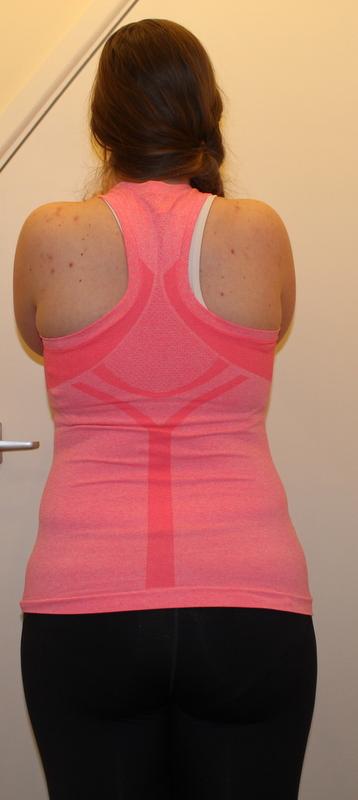 At the moment i am training for a 5k in august, which might not sound alot to some people but i have never ran that distance before, I am running the color run in Birmingham which is 3.1 miles.(that will be another post altogether) I have started to run ever since i started to loose weight, you can find out about mt tone it up journey here I am running 3 days a week for that, and this is what i tend to wear
The workout clothes i have on:
 TK Maxx stretch workout top,
TK Maxx running leggings,
H and M sports bar
and Nike Free Runs 5.0.
I love TK Maxx for workout clothes, because they are quite cheap and they fit really well, The workout top i have on is stretchy so most sizes can wear it, it is a sweat free material aswell, which means it wont get covered in sweat even when you do. I have had these TK Maxx leggings for quite awhile, they are too loose around my middle but just right everywhere else, but the good thing is it has a tie around the middle, so i just tighten it as much as i need. I got my Nike Free Runs from my lovely boyfriend for Christmas, he chose the colours as well, and i love them to bits. They are so comfortable to run in and i love the sole on them, they kind of mold to your feet making it feel like you dont really have any shoes on. They also match most of my workout clothes, They are ace! The H and M sports bra, is just like any regular sports bra, its good because it stops everything moving about :)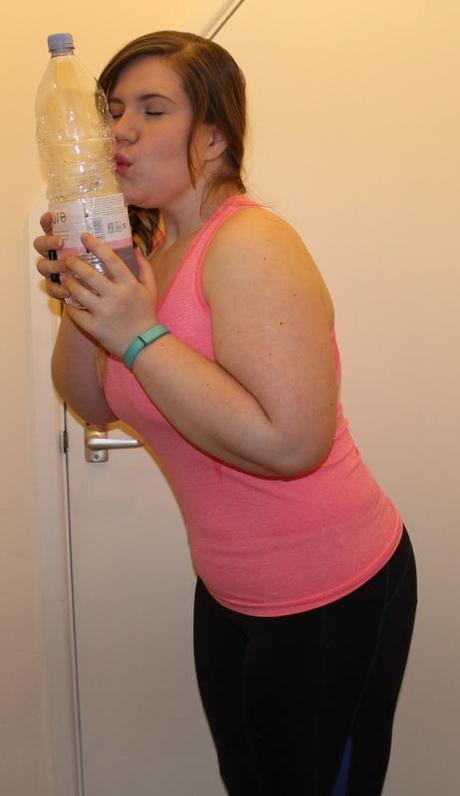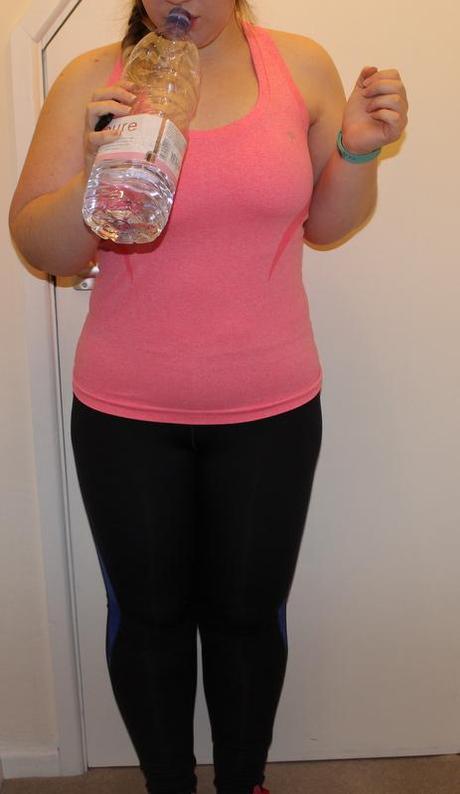 (being silly with my water bottle)
When i go for a run i dont normally style my hair in this way, its normally just all off my face, sometimes with a fringe, sometimes not. I'm not the most attractive runner in the world lol. I also have on my fitbit flex.
I have had this baby on for a year now, actually a year last week. I cant imagine my life without it now, it records steps, distance, calories and even sleep. I am waiting for the new fitbit surge in blue to come out so i can get that one, as i would like a good heart rate monitor and GPS.
I have a couple of change-able wrist straps, i have black, blue and red but i generally wear the blue one. You will see this in every outfit post i do :)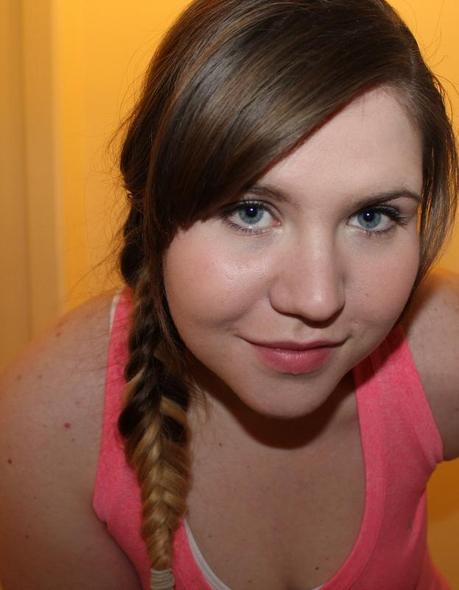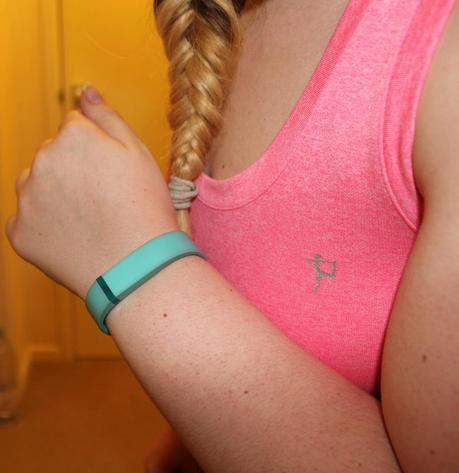 What do you tend to wear when you go to exercise??? I tend to wear shorts an a top inside and leggings outside.
See you soon  x