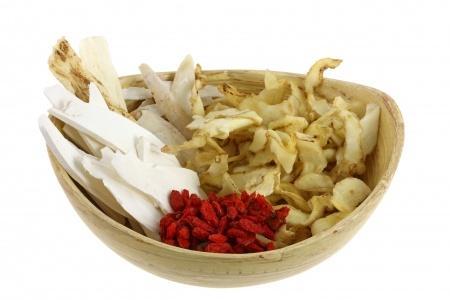 People in China have been using natural herbs for thousands of years to treat different kinds of diseases and conditions. These herbs are popular as Chinese herbal medicine all over the world. They are very effective in treating a wide range of health disorders like fatigue, insomnia, diarrhoea, constipation, digestive disorders, chronic headaches, fluid retention, skin disorders, irritable bowel syndrome, depression, anxiety, infertility, stress, allergies, disorders related with menopause and many other conditions, and are an important part of Traditional Chinese Medicine which has over 3000 years of history. They are mainly composed of different parts of plants and tress like flowers, fruits, seeds, bark, roots, branches and leaves.
There are more than three thousand herbs that can be used in China for medical purposes. But only 300-500 of them are used. And the ones that are used offers three main functions. They can treat acute conditions and diseases, heal chronic illness like allergies, gastrointestinal disorder, etc. by strengthening the body, and maintain life health regularly by keeping balance of the human body. In comparison to chemical medicine, they are safer to use because they are made up of natural herbs. Moreover, they do not have any side effects.
People also take Chinese herbal medicine to prevent the occurrence of diseases. A lot of people take  herbs to prevent headache from occurring other than taking a pain killer after the occurrence of headache. Many people even use Chinese herbs to prevent menstrual cramps, flue & premenstrual syndrome among several other things.
After all, Chinese herbs are available in different forms - pastes, powders, tablets and lotions. However, the prescribed herb is taken traditionally in tea. This is because human body absorbs tea very easily & quickly. Sometimes, the taste or smell of the medicine becomes so unpleasant that it is recommended to be taken in tablet or capsule form.
Contact Point Specifics if you would like to get in touch with Teja or Jacinda, the qualified Chinese herbal medicine practitioners, in Sydney.