Today morning I was chatting with my mother on Whatsapp (Thanks to technology) and She happened to be very excited. She just learnt how to bake a pudding cake. Since I had my daughter, I have also wondered how my mother dealt with the empty nest. Children tend to fill your days, hours and minutes. Their boundless energy tends to keep the home buzzing. I wonder what happens when suddenly it is time for them to leave. 
If there is one thing my parents have taught me, it is to keep learning and keep acquiring new skills. You see? That's how my mother must have dealt with it. She is always keen on learning new things and finds ways to keep herself busy. Someone at my old workplace had commented "You know when you talk to me about your mother, I always think that don't you see why you are such a workaholic?" My mother knows how to keep busy and I am glad I get that from her. 
On that note - In today's outfit, I am wearing a floral top with colored denim and a black blazer. I have accessorized with a yellow patent handbag and ankle strap heels.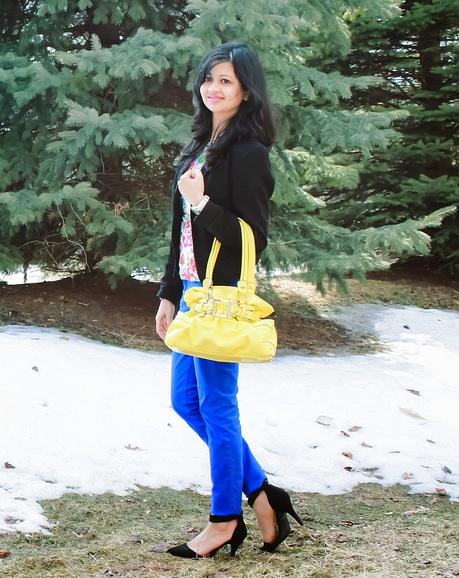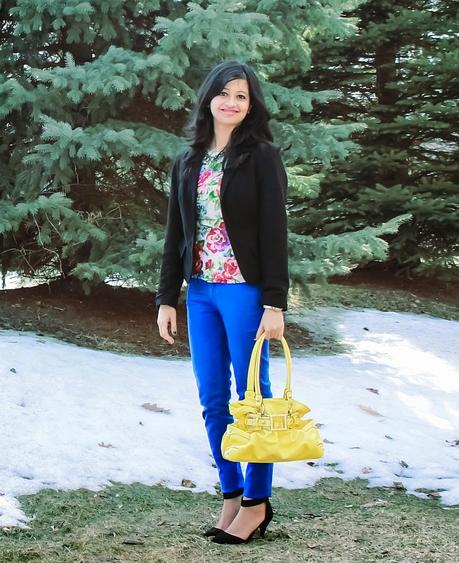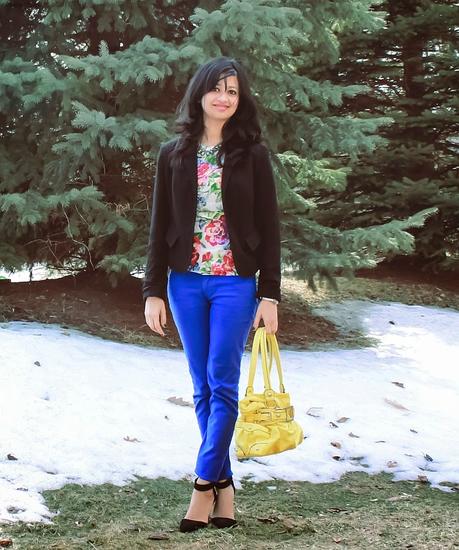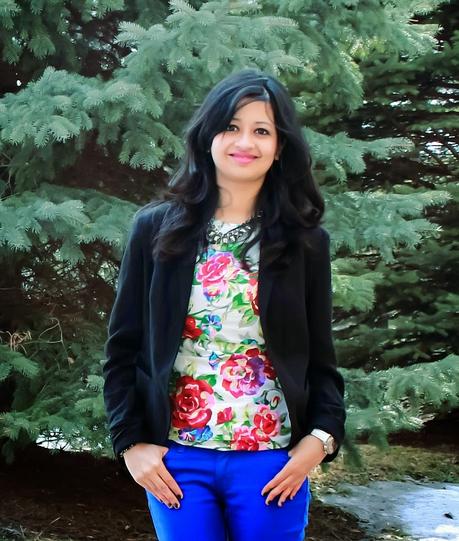 What trait do you share with your mother and are glad that you got it from her? Also, What do you think of today's outfit? Please do let me know in the comments.