It's time for.....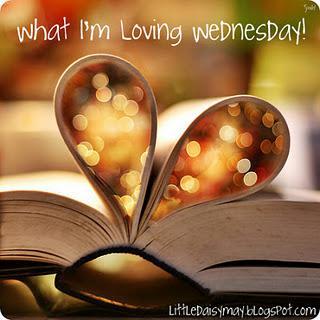 Thank you Little Daisy May for doing this every Wednesday! I love reading your posts, especially because you always have the cutest dresses on there but also, because I get to see new blogs which I love!!!
What i'm loving today is Bob from the Biggest Loser. I'm dedicating this whole Wednesday to him and let me tell you why.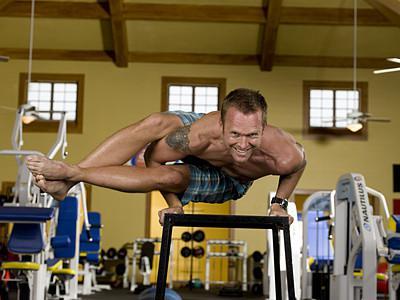 source
Bob does YOGA!!!!!!! 
But that's not the only reason. Last night, he was talking to his contestants and talking about their relationships with food. He was saying that just because you're living this way of life now, doesn't mean  you'll never eat another cookie again. He said that you can enjoy  the food that you used to love, but there is a time and a place for it. You don't have to HIDE it. Once you take the mystery out of the food, it no long holds the power. 
That is so true. When I was talking to my therapist about my relationship with food, that was a big thing that she talked about - the power food has over me. And I give it the power. By making it forbidden. Whether I'm denying myself that food because it's "evil" or bingeing (that doesn't look right but I'm not sure how else to spell it) on it, it has this mystery, this forbiddenness, this something that makes it bad. And then I feel bad. And then I feel guilty and like a terrible person who has no self control and then I go back to the food because it makes me feel better temporarily but then insights guilt again and it's one vicious circle. So the first STEP (not the only step) but the first step is to take away that mystery. If I want a cookie, I can eat it and no one can make me feel guilty about that. Not even myself. So once I give myself permission to eat something "forbidden", I gain some of that power back.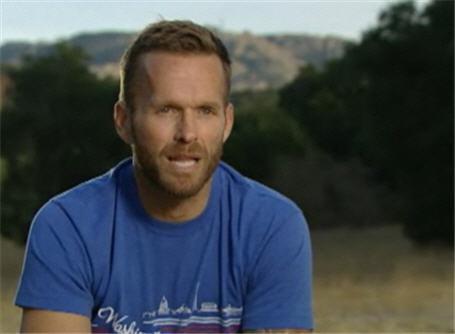 I like his hair SO much better this way, don't you source
The other thing he talked about was loving yourself. Why do we do this to ourselves? Eat garbage and then feel guilty and then eat garbage and feel guilty? There's something so much deeper going on beyond the food. That's the problem that people don't understand whether it's you that's struggling with it, or whether it's someone else. It had NOTHING to do with the food. That is but a symptom of a bigger issue that needs to be addressed and i appreciate that Bob starts talking about that. Honestly, after people leave the Biggest Loser, I think they need to continue going to therapy because it isn't about the food, so once they get back into their normal lives and they no longer have the food to distract them, they still have no way to deal with what's really going on. I think that's why a lot of people gain the weight back.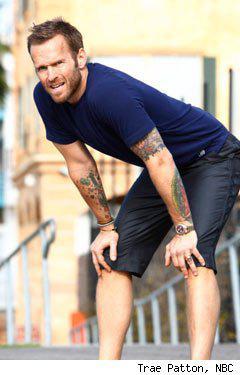 source
Thanks Bob for talking about the real issue last night on the Biggest Loser vs just focusing on winning. These people will have to live after the show and you've got them on the right path!