I know I'm a bit late to the party but here we go! Seeing as my birthday is boxing day I've just put a load of my presents together. This is just a selection of gifts, of course I got the usual chocolate but I've eaten that all now. I also was given three different mugs which I am using all the time so don't have a chance to take photos of them!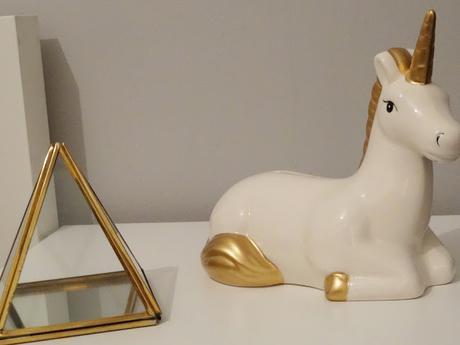 *Disclaimer - this is not a brag or boast.*


I love the gold prism that my best friend got me for my birthday, its gorgeous! It opens up on one side, and has a mirrored bottom, I suppose it's kind of a terrarium but I wouldn't put anything inside - unless it was some rings or other jewelry. At the moment its the perfect accompaniment to my unicorn money bank on my bed side table! Now this unicorn was also for my birthday from my sister - she knows me too well! It's perfect in color - love gold if you haven't guessed! I haven't put any money in it yet as I already have a money bank I am currently filling up. But I love it like a child...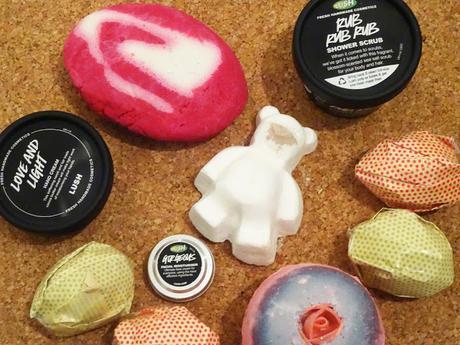 I was also really lucky to get so much bath stuff! Clockwise from left - The Comforter (the best thing ever from Lush, literally my favorite thing), Rub Rub Rub shower scrub, some egg shaped bath bombs, Sex Bomb bath bomb, Gorgeous face moisturiser, Butter Bear and Love and Light hand cream. I also received the magic wand from Lush too, but I've used it since!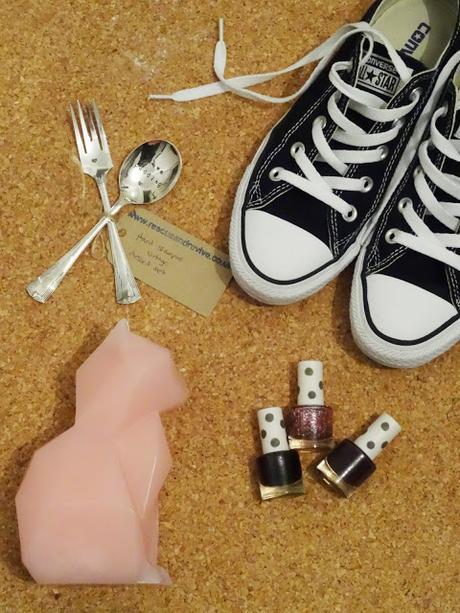 From my boyfriends mom I got the cutest personalised cutlery, it says 'love pudding' on it, which is obviously the best part of any meal! It's so adorable - on one hand I want to keep them perfect forever, but on the other hand I want to eat all my favorite puddings with them! I was also bought some classic converse by my boyfriend for my birthday, I've wanted black converse for a while now and was so excited when I opened up that box! The nail varnishes are from my sister and they are such gorgeous colours, they are Topshop which is such a good brand of nail varnish. They were in a little trio called Christmas Berry Nails, in Culture Club, Ambient and Figment. You can't miss the best thing ever...which is this cat candle! I love it, again my boyfriend bought it for me and it's just amazing. When it's burned (not that I ever want to burn it, oh my it's just perfect) it shows off the metal cat skeleton inside!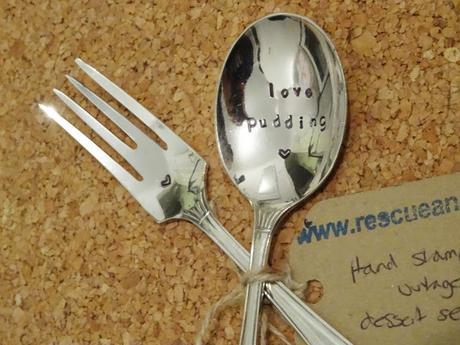 Just look at how adorable the fork and spoon is!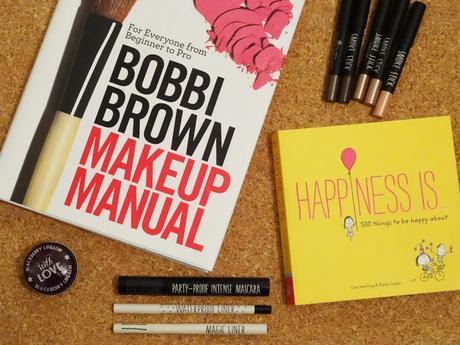 I was also fortunate enough to get the Bobbi Brown Makeup Manual from my boyfriend, which is just amazing. I am no pro at make up, I am barely even a beginner so this book is perfect for me! To go along with this my sister bought me a load of Topshop makeup including a range of smoke sticks in neutral tones - Conspire, Deviant, Murder Mystery, Sinister and Dark Horse. She even got me the Party Proof Intense Mascara, Waterproof Liner and also a Magic Liner. From my best friend I got 'Happiness is...' which is a book with 500 things to be happy about, and it is super cute!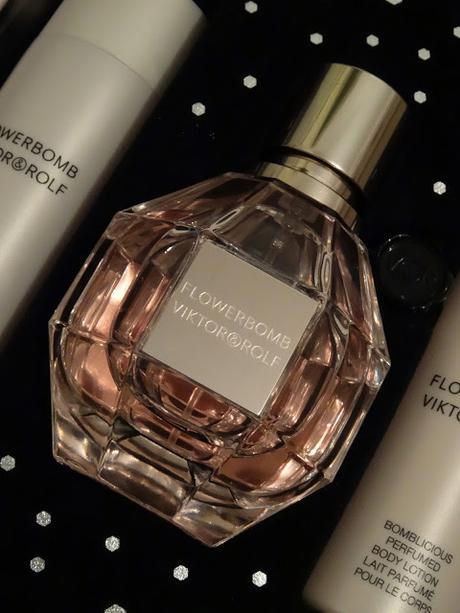 Last but by no means least my parents got me the Victor & Rolf Flowerbomb, which I absolutely adore! It even came in a gorgeous box with a body lotion and shower gel. I try not to use it too much as I need it to last a whole year as I can't afford to buy myself perfume all the time! 
I was so lucky this year - as I said this is just a selection and I'm not trying to brag at all! A massive thank you to everyone for my gifts (I have already said thank you but I thought I would say it again!). I love them all and can't wait to start using more of the products and items I received. 
Do any of you have an awkward birthday? x