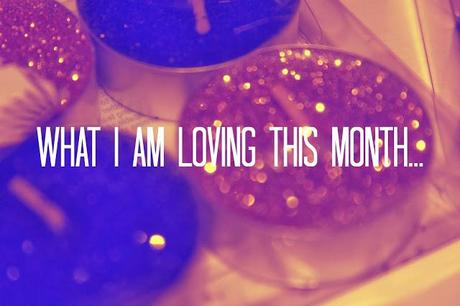 Hello! I can't believe it is the 17th November already. This year has gone way too fast. When it was like July time all I wanted was the year to slow down (beings it was Summer and all that), but this is the only month of the year where I want it to HURRY UP AND END ALREADY! Simply because there is nothing more I love than the build up to Christmas! It is my total fave thing in my life. More than chocolate, more than my birthday and more than Christmas day itself! I just love everything about it. The pretty lights, the decorations, the Christmas tree, the excitement, Christmas songs, 
Christmas shopping
... I LOVE IT ALL. I'm sitting here with a big fat cheesy grin on my face just thinking about it. Anyway, until that time comes I have done a post about a few other things I am loving this month...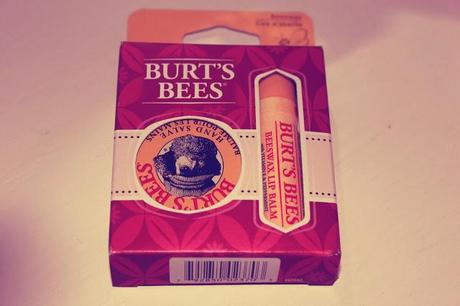 Burt's Bees! I know that every girl loves this brand because it is amazing and they do the best lip balm ever. Yes I admit that it is a little pricey for just lip balm but it is so worth it and what's the point in spending £25 on a good Chanel lippy if your lips are all chapped?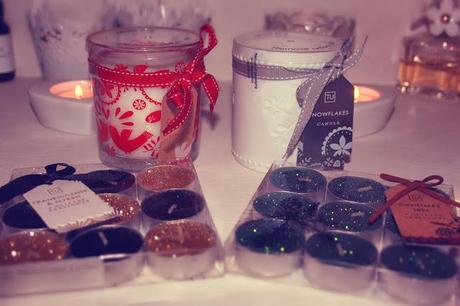 Sainsbury's! No I'm not just shouting at random supermarkets. Sainsbury's sell some of the best home ware. It is very affordable and everything they sell is gorgeous. These goodies could even be bought as presents for someone who loves candles (like me).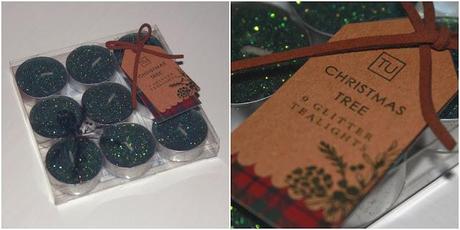 These green glitter tealights that smell like a Christmas Tree from Sainsbury's are so pretty. If you have a fake or a fibrotic tree then you could light these, close your eyes, inhale and pretend you have a real Christmas tree! Of course I had to buy the 
Gold and black set too that smell like Frankincense & Myrrh (also from Sainsbury's).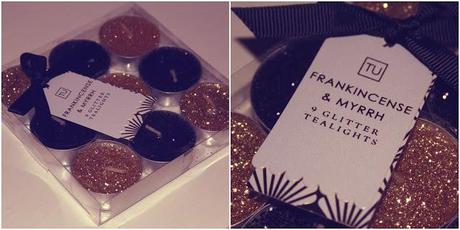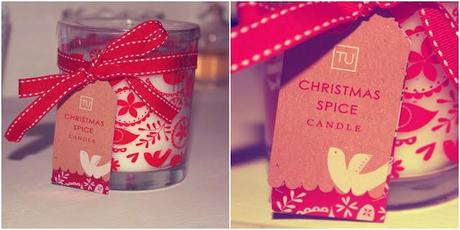 Christmas Spice candle from Sainsbury's.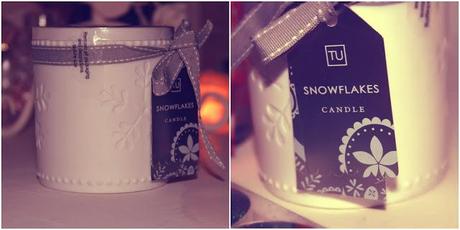 Snowflakes candle from Sainsbury's. This could smell horrible and I'd still buy it, just because it says 'Snowflakes', n'aww.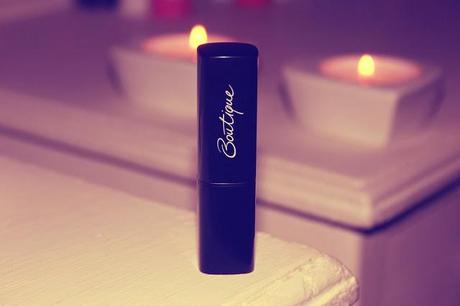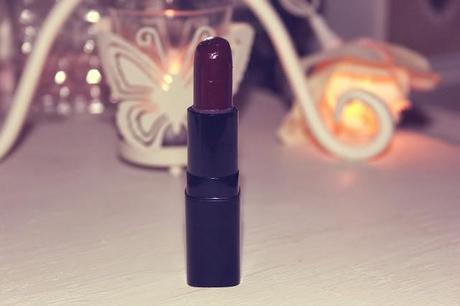 Now I don't know if anyone has tried this brand by Jo Saville but her 'Boutique' makeup collection was launched a couple of months ago in Sainsbury's (you might have seen it in Cosmo) and I absolutely love the lipsticks. I've only tried a few but my favorite one is 'Gift of The Gab'. It looks really good on your lips, it lasts all day long and it doesn't smudge. If you want to see what it looks like on, I'm actually wearing it in one of my previous blog posts here.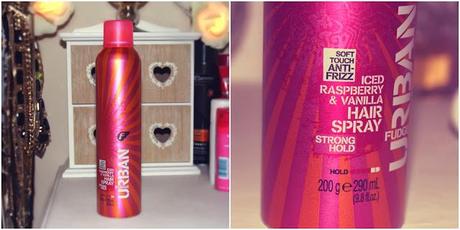 You've probably seen this Urban Fudge hairspray around already but I've had it for quite a while and I've never properly used it. It was just an impulse buy at first for obvious reasons but I really like it. It smells amazing and it does the job perfectly 
(Iced Rasberry & Vanilla, I mean how could you resist?)
. I had to be greedy and buy the Iced Coconut Cocktail too...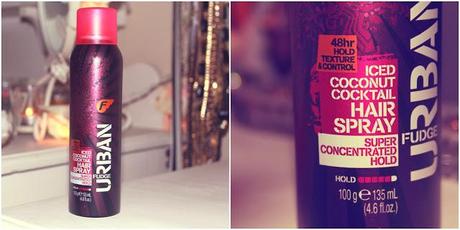 How could you not?
So that's it. The main things I am loving this month.
What are you loving at the moment? Leave your blog link to your monthly favourites below.
P.s. Don't forget to check out my jewellery giveaway ending this week. 

Twitter

 | 

Facebook

 | 

Bloglovin'

 |

Instagram