Now that the UK has officially left the EU, the public is being advised to pay attention to the changes in healthcare. On January 31, 2020, at 23:00, the United Kingdom left the European Union over three years following the referendum. This prompted changes to healthcare for citizens of the nation concerning receiving medical treatment abroad. In this Pacific Prime article, we'll answer the burning question: what happens to your EHIC card after Brexit?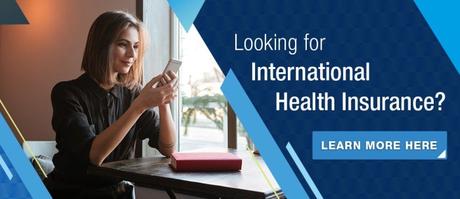 What is an EHIC card?
As many UK citizens know, the EHIC stands for European Health Insurance Card, which allows its holder to receive medical treatment from the state if they have an accident or become sick in any EU country. Additionally, the scheme applies to Norway, Switzerland, Liechtenstein, and Iceland as well. The UK has issued approximately 27 million of these cards.
You can apply for a free EHIC through the official EHIC site. It's strongly recommended to avoid using any third-party sites that charge a fee for the service.
What does it cover?
The EHIC covers medically necessary healthcare that is provided by the state either free of charge or at a lowered price until you return to your home country. This also includes the treatment of pre-existing or chronic medical conditions, if it is required during your trip.
As long as you aren't traveling with the intention of giving birth abroad, the card even covers routine maternity care. However, in the case of an unexpected birth, the EHIC will cover all medical treatment costs that are associated with the birth for both the baby and the mother.
The provision of kidney dialysis and oxygen is covered as well, though you are required to pre-book and arrange the treatments before going on holiday. Consult with a hospital or GP if you'd like to find out more. Lastly, the card covers routine medical care for individuals with pre-existing conditions that require monitoring.
Will the EHIC card be valid after Brexit?
Many people wonder: Will the European Health Insurance Card (EHIC) be valid after Brexit? To begin with, despite having left the EU on Friday, Britain will go through a Brexit transition period for the rest of the year. This gives the UK and EU some time to reach terms on their future relationship.
During this transition period, the UK will, for all intents and purposes, continue to be a member of the EU, and the EHIC will continue to work as it did before. With that said, we currently do not know what changes the start of 2021 will bring. According to the UK Government's website, "if the UK leaves the EU without a deal, your EHIC might not be valid anymore."
The BBC posted an article that said the government was "seeking agreements with countries on healthcare arrangements for UK nationals." The NHS recommends all UK citizens to have both their EHIC and travel insurance, stressing that, "An EHIC is not a replacement for travel insurance." Therefore, it's best to have both before traveling abroad.
Will travel insurance still be valid?
Once the transition period is over, there is a chance that travel will be disrupted. Go over your travel insurance terms to determine whether your policy covers disruption, cancelations, and delays. Some policies clearly list acceptable reasons or provide add-ons if there is no mention of Brexit. For example, some insurance providers offer Brexit Disruption Cover extensions while others offer add-ons like "travel disruption cover".
When it comes to holiday packages, it is the provider's responsibility to ensure you get your holiday. If they cannot deliver, they will either have to provide an alternative or give you a refund.
Health insurance deals with countries outside the EU
Healthcare deals exist between the UK and a few countries outside the EU, including New Zealand and Australia. These health insurance deals allow visitors to receive urgent treatment either for free for at a lowered cost. Simply put, visitors receive the same treatment as residents in the country being discussed. The difference between the EHIC and these agreements is that the latter does not cover pre-existing conditions.
These deals will not be affected by Brexit or any UK-EU negotiations in the future.
Why you need travel insurance with the EHIC
The EHIC is not to be confused with travel insurance. You should purchase international health insurance before traveling abroad in case anything happens. The EHIC does not cover costs such as private treatment, emergency evacuation, and repatriation. Likewise, it is not valid for cruises and does not cover costs associated with lost or stolen belongings.
What's more, some insurance providers require their customers to hold EHICs and will also waive excess charges for customers who have a valid card. If you're planning on traveling to the EU, your insurance provider or broker may ask you to renew your EHIC while you qualify for it.
Finding the right travel insurance
Pacific Prime works with several insurance providers to offer comprehensive individual insurance plans, family health insurance plans, short-term health insurance plans, and more. Make sure you're prepared for whatever happens with the right travel or health insurance plan for your needs and budget. Contact us for expert advice, free plan comparisons, or a no-obligation quote today.