What foods do people miss most on low carb? So much that they'd like low-carbs replacement for them?
We recently asked our members and got 1,358 replies. Here are the results: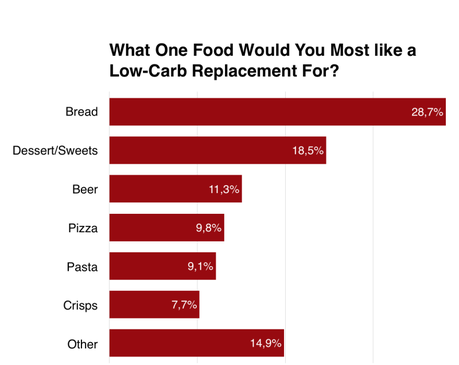 As you can see, bread is by far the food people miss the most, followed by dessert/sweets and beer. Below are our best suggestions for low-carb versions of these foods.