After fulfilling one of their earnest dreams, winning the Ashes down under, losing to the Aussies by 6-1 in a no one gives a damn series and their teetar-totter World Cup campaign, the English winter has finally come to an end. The players are relaxing back home.
Paul Collingwood's daughters were not too ecstatic by the prospect of reaching semi-finals. Here is what they said:
We hope you lose tomorrow, daddy. Then you can come home.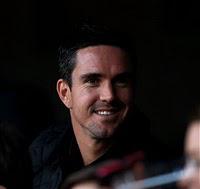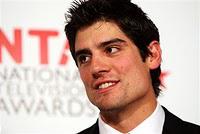 While, their families are relieved, the cricketing fraternity is full of criticism. With not much happening in English cricket, the media is discussing who should be the next captain. The ones in contention are Stuart Broad and Alastair Cook. Yeah, you heard it right, Stuart baby dramatic Broad. Suggested by Michael Vaughan, who refuses to stop giving his senseless suggestions. He has a history of countless comments against Kevin Pietersen, ranging from saying the big bloke is insecure to reckoning he should be replaced by Eoin Morgan as an opener to citing his technique as a reason for his downfall. Stuart Broad is a winner, he is a fighter, but god knows if has the mind of a captain. He is 24, over-dramatic. Generally, when a player loses his composure, the captain confronts him. It will be the opposite if Broad will be the captain. If Strauss does step down as captain, which he should, Cook is my man. But hey, we are talking about one-day captaincy here and he wasn't even picked for World Cup! But if anyone can choose their captain before choosing the side, it's England as Strauss wasn't a part of the squad before he was chosen as captain. So he went from being a nobody during England's one-day series against South Africa at the end of the summer of '08 to captaining England in the Caribbean next year.
So, what after World Cup for England? Before their success in '09 and '10, they used to make changes every now and then. Probably because they have too many good players and only a few spectacular players. But the reason my mates, is rarely only one. The English are inconsistent and suffer from too many injuries. But that doesn't make them unlucky. Keeping themselves fit is part of their job. This year, too, the XI and even the 16 men world cup squad. They need solidification which can only be achieved with stability. So, no more changes!