I've recently read reviews on Blog's and on YouTube for 

Wet n' Wild

Lipstick's so I decided to buy two more (I'm not normally a lipstick collector) I guess I am now! 
I wrote about my other two Wet n' Wild lipstick's Dollhouse Pink and Just Peachy 
here
last month.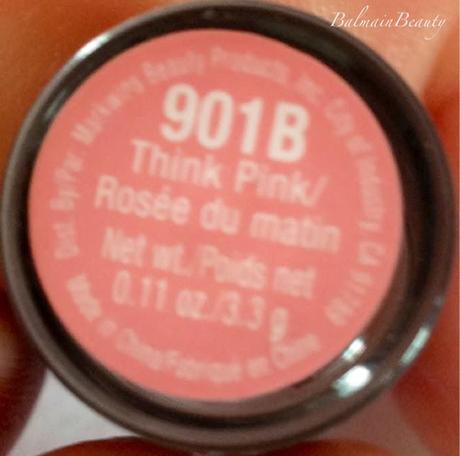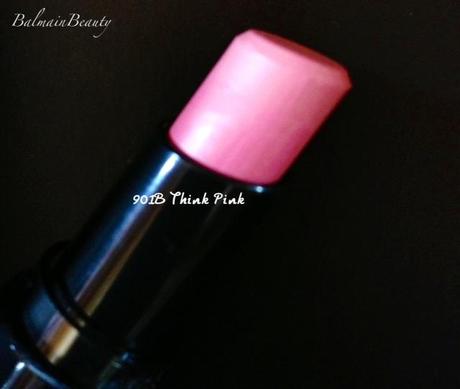 Unfortunately with my camera it's really hard to focus on bright colour's and I apologize that it look's a little blurry so I need to upgrade my camera and will do so when I'm flush - this may not be for some time but it's definitely on my wishlist as well as a video "vlogging" camera.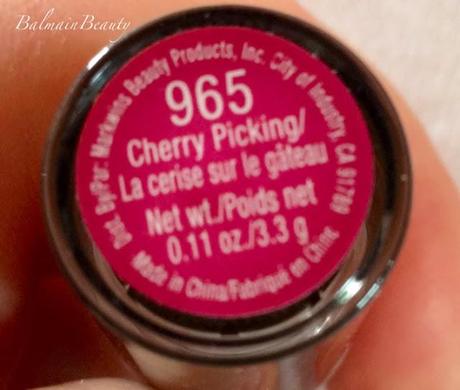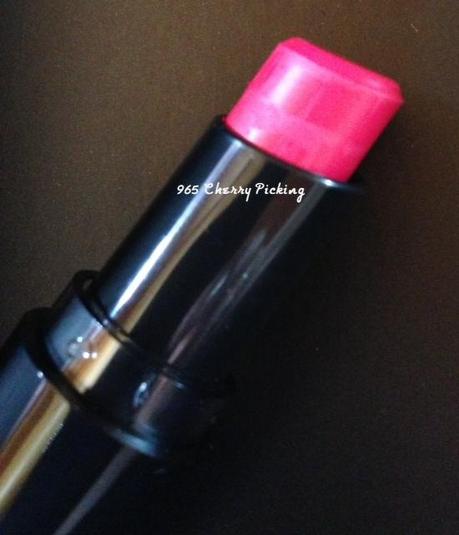 and the swatches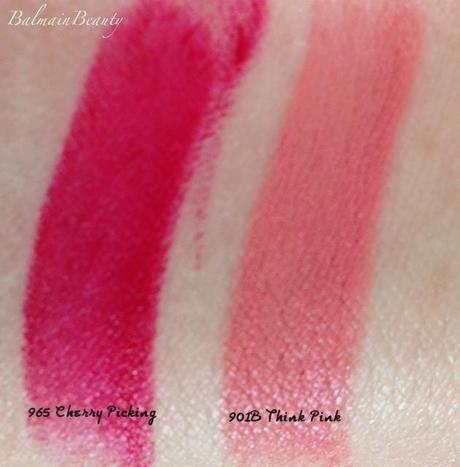 I recently read on a blog (I wish I could remember where) saying

901B Think Pink

is a dupe for
MAC Cosmetics
Creme Cup. I don't own this MAC lipstick so I cannot 100% say it's a dupe but it look's like a pretty close dupe to me based on blog swatches. I have to admit I think it's a very nice looking pink, not normally a pink I'd go for - it's on the pink/peach side and it's very pretty. 
I can't wait to wear it in an OOTD and I'll instagram it and I decided to get 965 Cherry Picking because one of my fave YouTuber's and Beauty Blogger's

Fleur De Force

mentioned it and was wearing it in her UK v USA! video

here

and it look's absolutely stunning so I knew I had to have one of my own. Cherry Picking is a very pretty dark cherry/raspberry and it's a similar color to the

Apocalips

by Rimmel London in the shade 303 Apocaliptic. Apocaliptick is a lipgloss with a more deeper, richer color but both 965 Cherry Picking and Apocaliptic are within the same color family.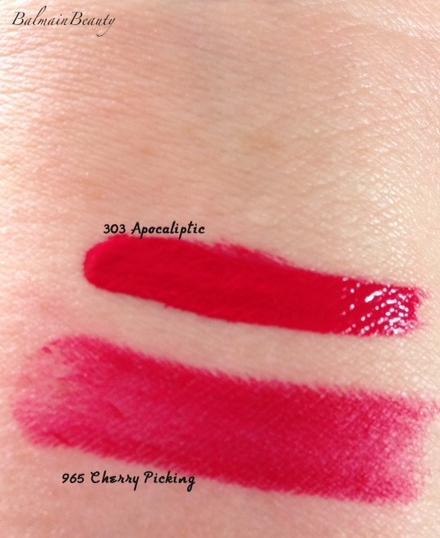 Before 2012 I'd never have worn bold or bright lipstick's so I'm stepping out of my comfort zone on so many other thing's as well by wearing colour's I'd not normally consider like Orange, Yellow and Green. I feel like a brand new person and I can't believe how silly I was thinking bold lipstick's  don't look good on me or those three colour's I mentioned. Life is for living so if you want to wear something bright or a color that you think doesn't suit you - go for it, do what makes
you
happy!
The four Wet n' Wild lipstick's I have are so deeply pigmented and they really do stay on my lip's quite a long time and they're so beautiful I don't want to cover the lipstick over with a lipgloss at the moment but I might experiment with that as we're now in Autumn and I can imagine wearing bold lip colour's this Winter.
Unfortunately, in New Zealand these lipstick's are almost triple the price of what you'd pay in the USA. You can find them online for $9 and I've seen them on

TradeMe

for $12 or $15 (not including shipping). In the USA they cost about $3.00 each or less so I wish Wet n' Wild Cosmetics were affordable and more readily available in New Zealand, but then again if it was cheaper I'd probably buy more and end up with too many product's and looking at my two lipstick holder's today I realised I have too many and I need to use up a lot before buying anymore so I'm on a self-imposed spending ban -- any guesses for how long this will last? hehe