Contributed by Emily Gainer.
Werner Wolff (1904-1957) was a man of many interests – psychology, anthropology, graphology, and religion. Gordon W. Allport wrote to Wolff on March 24, 1952: "In fact, I think you are the broadest-gauged psychologist alive" (Box M4845, Folder 4). Wolff's research and writing in these areas are documented in the Werner Wolff papers, which are now open for research at the CHP.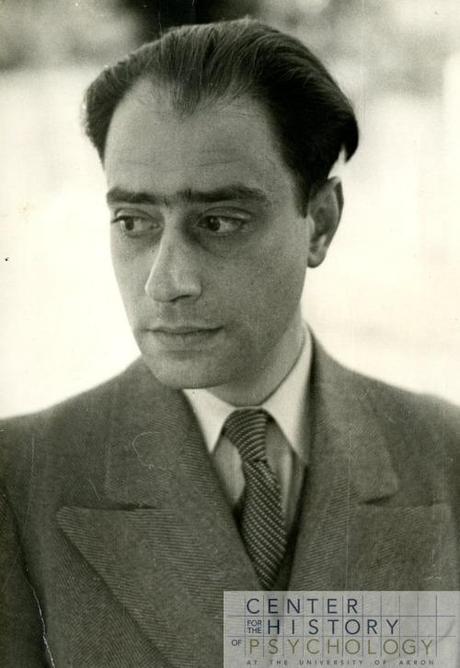 Werner Wolff portrait, 1944. Box M4844, Folder 1.
Wolff was born in Germany and completed his doctorate under Max Wertheimer at the University of Berlin in 1930. He was a Lecturer of Psychology at the University of Barcelona and Madrid from 1933-1936, before coming to the United States in 1939. Wolff taught at Bard College in New York from 1942 until his death in 1957.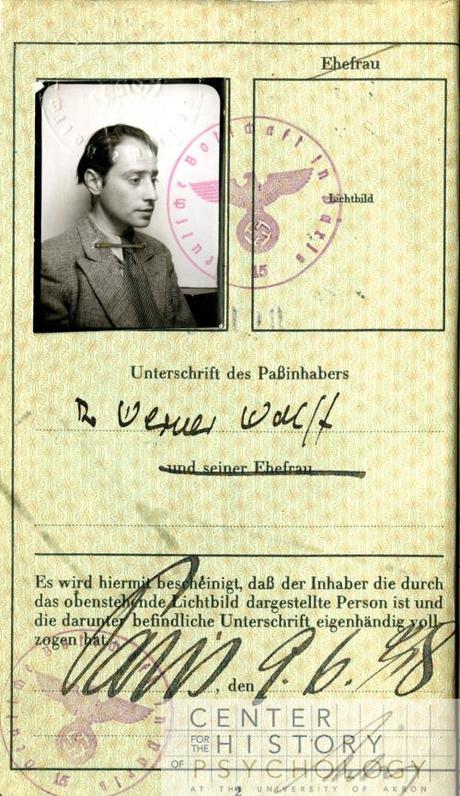 Wolff's German passport. Wolff left Germany in 1933. Box M4844, Folder 2.
Wolff may be most remembered as the originator of experimental depth psychology. His first book in English was The Expression of Personality: Experimental Depth Psychology (1943). Additionally, he studied expressions and graphic form, specifically that unconscious movements and handwriting are keys to an individual's personality. He also translated the hieroglyphics of the ancient natives of Easter Island and the Mayans.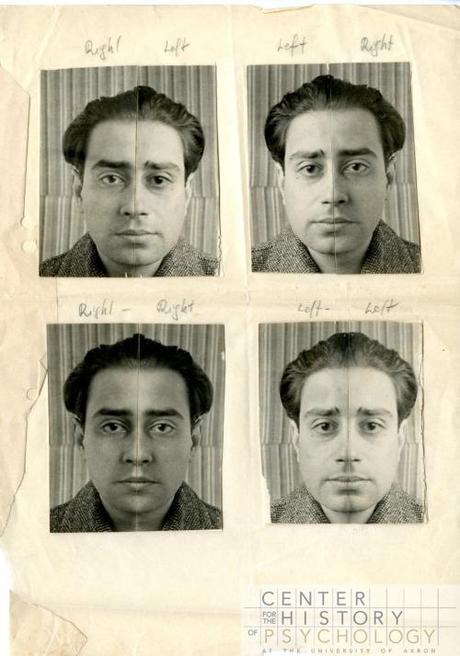 Wolff studied "forms of expression (expressions of personality)", part of which was to take a person's portrait, then split the portrait down the middle and reverse half the face. The new portrait of the person's "right" and "left" face was shown to the person, who was asked which face he preferred. This type of study reached a general audience when it was covered in Life magazine on January 18, 1943.
Wolff's research and involvement in the psychology field brought him in contact with some notable individuals. For example, the papers contain correspondence with art and artists, such as Langston Hughes, Louise Bogan (Poet Laureate), and Archibald MacLeish (Pulitzer Prize winner).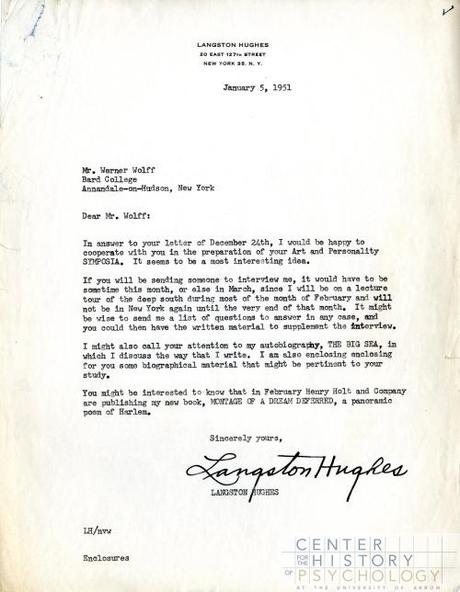 A letter from Langston Hughes to Wolff, 1951. Box M4869, Folder 4.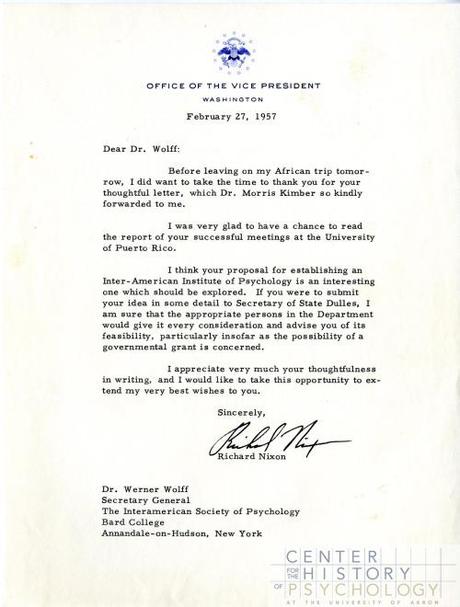 Letter from Vice President Richard Nixon responding to Wolff's proposal for an Inter-American Institute of Psychology, 1957. Box M4898, Folder 2.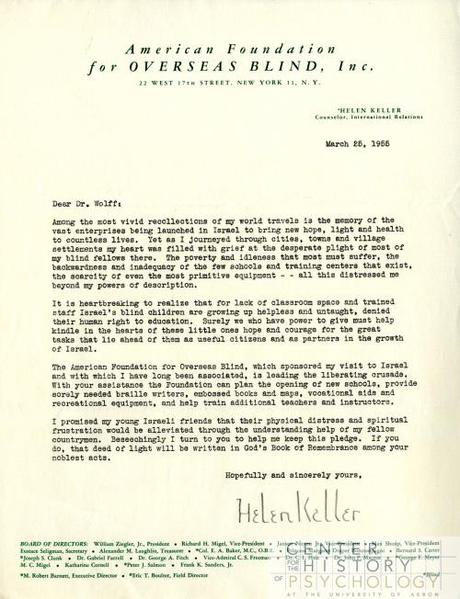 Wolff placed this 1955 letter from Helen Keller in a folder titled, "Handwriting". One of Wolff's main areas of study was how handwriting and signature relate to one's personality. Box M4857, Folder 4.
For more information about the contents of the Werner Wolff papers, search the finding aid. Please contact us to view the manuscript materials.