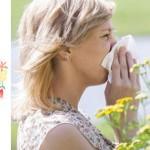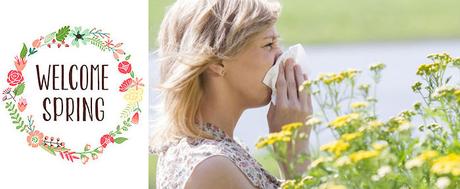 Allergies show a high incidence rate in the western world, and in many cases, they affect eyes and vision. About a 25% of the population suffers from some type of allergies and it is expected that this pathology spreads out affecting 1 in 3 people.
With spring's arrival, the time of many plants pollination, people with allergies suffer because of pollen allergy, which is the most common substance that causes eye allergies.
When people with allergies get in contact with the so-called "allergens" (allergenic substances), such as pollen, mast cells from the conjunctiva produce histamine. Histamine participates decisively in immediate and allergic hypersensitivity reactions. The allergic response to an allergen implies the generation of antibodies, such as immunoglobulin E (IgE). The presence of these antibodies makes patients with allergies to have certain symptoms at eye level: foreign body sensation in the eye, redness of the eye white area, inflammation of the conjunctiva, inflammation, itching of the conjunctiva and the eyelids, watery eyes, light sensitivity and even, sometimes, when waking up, eyes may feel a little sticky and may be closed because of sleeps.
Some basic advice to fight eye allergies:
Clear your eyes with artificial tears or eye-drops. Artificial tears can be bought in stores without a doctor's prescription. They refresh, moisturize and help remove allergens.
Saline solution in blister pack is very useful to clean the eye and remove allergens if we wash our eyes with lots of this solution.
Use sunglasses when you're outside that protect your eyes and nose from pollen entrance.
At Optical H, we have new products to ease your eye allergies:
HYABAK is a moisturising and lubricating solution for eyes and contact lenses. It's a hypotonic solution for eyes and contact lenses. It contains sodium hyaluronate (moisturising and lubricating properties) and actinoquinol sodium (UV protective properties). Hyabak lasts up to 3 months after its opening thanks to the ABAK® bottle system.
THEALOZ DUO is a preservative free dry eye drop, offers protection and moisturising and lubricating benefits to the eye surface for a long period of time and a great comfort. Two agents combine to provide such long-lasting and moisturising benefits for THEALOZ DUO: Trehalose (3%) and Hyaluronic acid (0.15%). THEALOZ DUO's great advantage is that it preserves eye tissue, so it can be used with contact lenses, whatever type they are.
SYSTANE BALANCE lubricant eye drops are recommended for severe or mild dry eye relief. This is an oil-in-water emulsion especially for patients with eye dry conditions (xerophthalmia) to help them improve the stability of the tear coating and minimise its evaporation. Suitable to be used with contact lenses too.
For severe dry eye relief, we recommend SYSTANE® Gel Drops Lubricant eye drops. This treatment is suitable for day and night application, and it eases mild and severe dry eye symptoms. Its composition is specifically recommended for moisturising, lubricating and repairing the eye surface, protecting it from future damage.
 SYSTANE® ULTRA Lubricant Eye Drops is the most common dry eye treatment among patients. It's recommended for temporary relief of burring and itching of the eye caused by dry eye conditions. Besides, it can be used to moisturise and lubricate contact lenses every day, no matter whether they are soft contact lenses (hydrophilic contact lenses), silicone hydrogel contacts, disposable contact lenses or extended wear contact lenses. This product eases the discomfort caused by wearing contact lenses and helps remove dirt that may cause irritation.
HYABAK CAPS® is a food supplement that contains essential fatty acids Omega 3 y Omega 6, vitamins, antioxidants, and trace elements for the eyes to help maintain vision. The recommended dose is 2 caps a day and it's better to take them at meal time, with little water.
*This product is not available at our online store yet but we do sell it at our optician's shop, in Herradores St., in La Laguna (Tenerife, Spain). For more information, contact us at [email protected]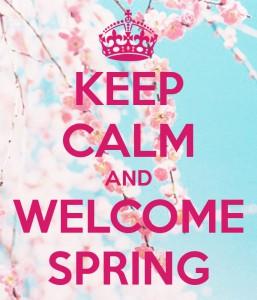 Also, the benefits of all the previous products are enhanced when used in conjunction with appropriate eyelid hygiene, for what we offer you
LEPHANET cleaning wipes
, recommended for hygiene and hydration of eyelids, eyelashes and eyelid edge. LEPHANET removes debris, scabs and makeup from the eyelids or the skin without causing eye irritation or damaging the upper layers of the epidermis. Apart from cleaning effectively, LEPHANET formula has been specially created to moisturise the skin external layers and restore sensitive skin. Its hypoallergenic preservative-free formula is dermatologically tested as well as for eye care and kids.