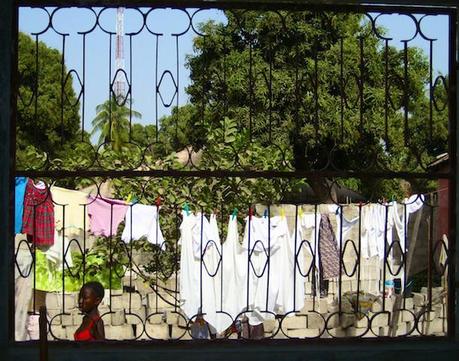 Ziguinchor, Casamance Senegal 2008
I've been reflecting a lot on my time in Senegal lately.  When I was there I had a fundamental shift in the way I approach life.  I had such a rich experience but never fully understood everything that was going on.  Inevitably I couldn't fully participate.
My French is not great so I had to rely on others to translate for me, by the end my comprehension was much better as well as my conversational French.   This window represents the barrier that my lack of French was during my time there which separated me to an extent from the fast pace goings on of daily life in Senegal.