As I am in a musical type mood I thought I'd offer another music related post to update on this one that I did in 2011.  In these, let's say troubled times, more and more Americans and Brits are googling about a move to Canada.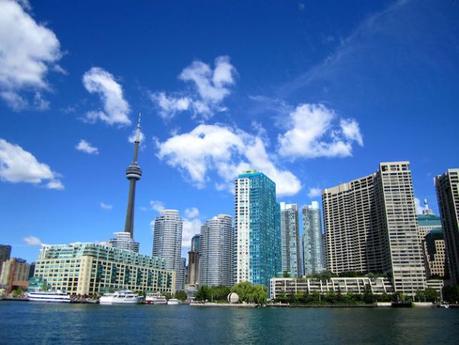 I am actually working on a post regarding that but before I delve into the realities of living in Canada (well at least Ontario) I thought I'd go over some of Canada's amazing musicians.  I won't be discussing the well known ones like Drake.  He's done well and he's representing Toronto.
I want to look at possibly the lesser known artists or acts that you may not yet know about or know that they are indeed Canadian.  We are stealthy like that and adapt to our surroundings well.  Some of these artists are new and some well seasoned.
Tory Lanez
He was brought to my attention by a friend who some how hears all of the latest music.  You know that friend who tells you about an artists months sometimes even a year before everyone else claims they knew them and loved them?  Well thankfully there is no smugness related to his uncanny ability to root out new artists.
From Wiki – Daystar Peterson (born July 27, 1992), better known by his stage name Tory Lanez, is a Canadian rapper, singer, songwriter, record producer, director and fashion designer from Toronto, Ontario.  He received major recognition from his mixtapes, Conflicts of My Soul: The 416 Story (2013) and Lost Cause (2014). In 2015, he released the single, "Say It" and got signed to Mad Love Records and Interscope Records.
Grimes
There is something about her style that I really love.  Likely the eastern influence in her music, her quirky style, and her voice.  Grimes has been around for a time but I never really took notice until recently.  I just watched her performance at Glastonbury and I have to say I am super impressed.
From Wiki – Claire Elise Boucher (born March 17, 1988), better known by the stage name Grimes, is a Canadian singer, songwriter, music video director, and record producer.  Born and raised in Vancouver, she first became involved with the underground music scene and began recording her own experimental music while attending McGill University in Montreal.
Ramriddlz
From Wiki – Ramy Abdel-Rahman, better known by his stage name Ramriddlz, is an Egyptian-Canadian R&B artist from Mississauga, Ontario.  He rose to popularity when Toronto rapper Drake remixed his song "Sweeterman" and aired it on OVO Sound Radio.
As you can see from his video he is a joker and I really appreciate that.  I like to see artists having fun and not taking themselves too seriously.  He's also from Mississauga, that's where I'm from so I have to support him.  His success is also to point out that anyone can be Canadian.  We aren't all one race.
Syd tha Kyd – from The Internet
Now this is being a bit cheeky because the actual band originates in the US but the lead singer is Canadian.  For me she makes the band so I'm including her in this list.
Also The Internet is a fantastic group and you should know about them if you don't already.  I recently reviewed a few songs from one of their albums and it is in a widely distributed German magazine.  If I can get the article online I will drop in a link for you all.
The Weeknd
It took me a while to actually admit that I really liked the Weeknd.  I will admit that sometimes online gossip does get to me.  I read somewhere that he disliked darker skinned black women.  I did try to find a bit more information on it and I couldn't really so I stopped disliking him for something that likely didn't happen.  But if it did I will be upset at my present self.
His hair is as crazy as a bag of insert whatever seems crazy together and in a bag but yeah, I can't get down with that hairstyle.  Other than that I really love his voice and his vibe.  I love that Canadians are gaining a much wider place in the international music scene and being respected for our contribution.  We are not just America lite.  We have our own style as understated as that may be.
Joni Mitchell
I had to throw in an oldie.  I don't remember how old I was when I first heard Joni Mitchell but she is an artist I assumed was American.  Just something about her just seems to be and I was pleasantly surprised when I found out she was one of us.  She's badass and Canadian.  That is all.