Southbank 2012: Festival of Neighbourhood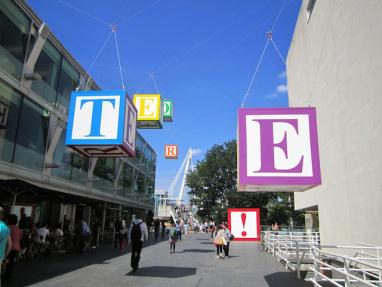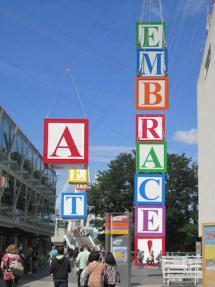 These giant toy letters were a feature at the Southbank last year.  Of all the installations I've seen placed here over the years I have to say this has been my favorite thus far.
They were moved around from time to time over the summer and on this occasion you can make out Embrace, on the other side was Change.  Simple message in that when up close everything looks random but when you step back and observe it all comes together.
I first posted about them here.
Find the inspiration here and join in the weekly challenge yourself.