I love exploring cities at night.  There is a completely different energy and vibe and depending on the city it may be a necessary relief from hoards of people about in the day.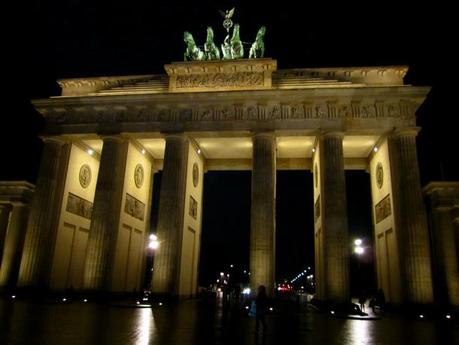 This photo was taken during my first trip to Berlin in 2010.  It was a chilly night, we had been exploring all day and our feet were tired but we really wanted to see Brandenburg gate all lit up.
This is my response to the weekly photo challenge, check out more info here.