Tributes continue to flood social media and I've read some really lovely and beautiful stories about Mandela.  I think it is interesting that this week's photo challenge word is grand because that word is so fitting for him.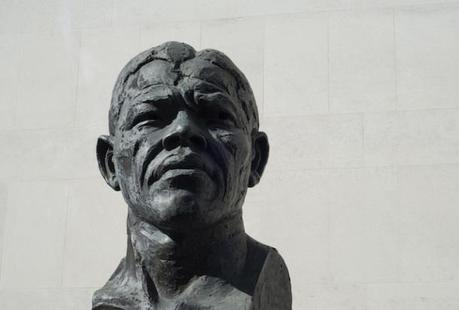 He was grand in this world, his ideas, his strength and his character and many mourn his passing. What he stands for lives on in everyone who has ever been inspired by him.  RIP Madiba.
This grand bust is located on the Southbank beside the Royal Festival Hall.