This weekend was wild and crazy - woo, party. Not really, but I did do a lot of things so I thought a weekend recap might be fun.


First of all

, if you read my post friday, you know I wanted some music. Since my brother in law is the bomb, he got me the music from my list.
I've been listening to them all weekend.
Country Strong - one of the best soundtracks I've ever gotten. One issue, Faith Hill completely messes up the Give Into Me song. Boo. Not a fan. Gwyneth Paltrow's Coming Home is amazing. Amazing.
Sara Bareilles - I haven't listened to this one as much simply because I wanted to utilize my christmas music time while I can. So...
She & Him... I'm not a christmas music fan. I get kind of annoyed hearing the same carols over and over. She & Him is a great way to listen to christmas music and still feel like you're listening to regular music. So good.
Got my hair did...
I decided to go back to short instead of growing it out. I was growing it out from the short short cut I had earlier this year. I'm not doing that again. I felt like a boy.
This was it then -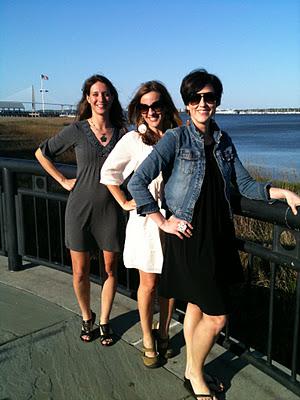 I'm on the right in the jean jacket

This is it now -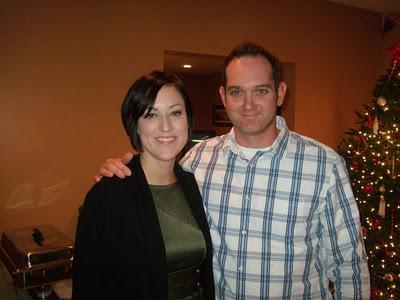 it's a little different but I can't seem to find a good pic right now


The NutcrackerMy friend, Jeanne, has a little girl who the THE LEAD, CLARA, in the Nutcracker. How awesome is that?? So I went to see her. I use to be a dancer, not sure how many of you know...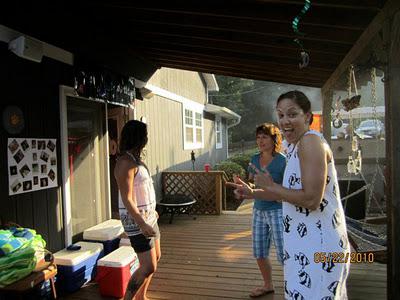 a demo of my skillzzzz.....


But seriously, I was blown away by the performance. One, Selah was amazing. She was so convincing and she put so much emotion into the role, even with me sitting way back in the back. She is a very talented little girl!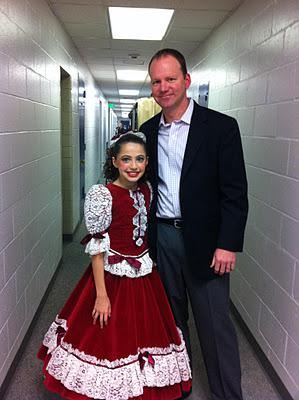 Selah with her daddy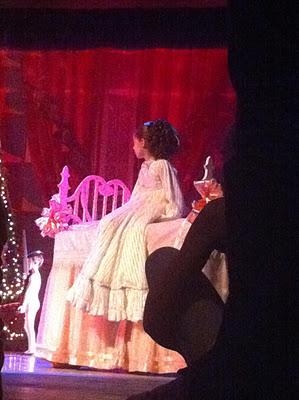 Selah as Clara

Two, I saw a girl I went to high school with - she is now a teacher and she is a beautiful dancer!!!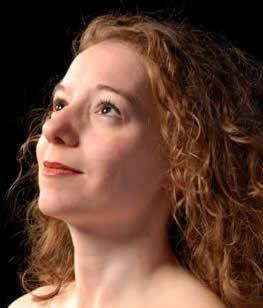 REBECCA LEE - Ballet, ModernRebecca Lee is a native of Greenville, where she received her dance training with the Greenville Ballet, the Greenville County Schools' Fine Arts Center, and the South Carolina Governor's School for the Arts.  She received her B.F.A. in Dance, Performance, and Choreography from Columbia College and her M.F.A in Dance, Performance, and Choreography from Florida State University.  She has been a company member with Dance Repertory Theatre in Tallahassee, FL, and a guest artist with Wildwood Ballet and the Power Company in Columbia, SC.  She has also danced with Christian von Howard in the Von Howard Project and with the Garage Girls a Go-Go in New York City.  She has taught for FSU Summer Dance Intensive, FSU non-major dance classes, Tallahassee Ballet, Pas de Vie Ballet Company, Ballet Spartanburg, and Broadway South.  She has also choreographed for Converse College, Columbia College, Ballet Spartanburg, Tallahassee Ballet and the Fine Arts Center. She currently teaches for the after-school A.R.M.E.S. program at the Greenville County Schools' Fine Arts Center.
*this is from the Greenville Ballet website

Third, the Sugar Plum Fairy was amazing. She is a professional dancer, and I don't know where she's from, but she was awesome. No pics, sorry. 
Christmas Cookie ExchangeTo continue on the with Boughners, Jeanne has a christmas cookie party and I made Coconut Chocolate Chip Cookies. They were very good. 
Recipe - 
2 1/2 cups of all purpose flour (I used Whole Wheat Pastry Flour instead)1 teaspoon baking soda 1 cup of butter3/4 cup of sugar1 teaspoon vanilla1 egg1 1/2 cups of coconut1 cup chocolate chips
*Preheat oven to 325 and grease pans*Mix flour and baking soda together and put to the side *Cream butter, sugar and vanilla together. Mix until smooth, about 1 minute and a half. *Add egg and beat into mixture until blended, about 15 seconds*Mix in dry ingredients*Stir in coconut and chocolate chips*Scoop heaping tablespoon of dough onto cookie sheet and smash to make cookie 2 inches in diameter
I wasn't sure what to expect with these because I felt like they had a LOT of flour. They're supposed to be more like sugar cookies vs chocolate chip cookies, hence the amount of sugar/flour. They don't really melt so you have to shape them into the shape you want before cooking. They ended up being really good. 


Grandma's SingingGrandma is in the choir at church and every year, James & I go listen to her sing. Last night, they did Mary did you know, which is one of my favorite christmas songs, BUT, the song that stole the show - That Little Baby. It reminded me of the Grand Ole Opry and Tammy Wynette. I don't know why, but I LOVED it. The singer was awesome and I am sad they didn't have her sing more. 
So overall, it was a fun weekend full of LOTS of christmas things. I also had an amazing yoga class saturday and am STILL sore. 
On the agenda this week - 
Tonight - 9 Rounds - it's like boxing kind of - i'll talk about it tomorrowTuesday - work and restWednesday - Lunch with the old crossfit gang and a celebration of the winter solstice with some friends in the eveningThursday - my friend's husband's graduation party. He graduate from college with a degree in engineering - super smartFriday - YOGA PARTY!!
What are your plans???