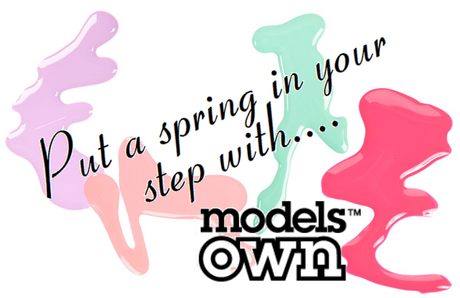 Put a spring in your step with Models Own nail polish!
It's warm, the sun is out, the nights are brighter, ice cream vans are starting to make an appearance….it's officially spring time! Our feet are going to be on display in cute sandals and flip flops, which means one thing… we need to keep our toes pampered, and what better way to do that than painting them with a range of colours availiable from Models Own! You can find Models Own nail polish of every color here at Republic and we're all for pretty nails for both hands and feet!
Whether you love a bit of simple color blocking or you're looking for some good quality nail art nail varnish to unleash your artistic flair, Models Own Nail polish is the perfect range for pretty nails; you can go super feminine or ultra glam…

Bang on trend is this selection of pastel shades; we have pink, mint green and  lilac.  These delicious colours are perfect for spring/summer and what's great about Models Own nail polish is that it takes only a couple of coats to get a great finish! Models Own nail polish dries quickly so it's ideal for when you're in a rush to get to the BBQ of the year or your best friend's garden party!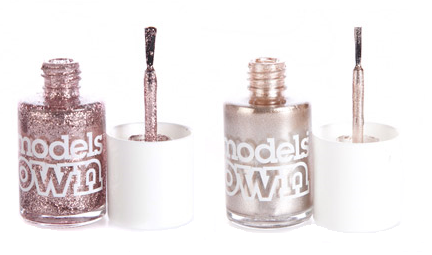 If you want to add a bit of a 'wow' factor to your nails why not try the more sparkly shade Pink Fizz or the pearlescent Champagne! There are a selection of glam colours from the Model Own nail polish collection which are totally perfect for any parties you may have coming up! From brights to metallic colours, our range of Models Own nail polish is perfect for styling your favorite trends of the season.  Think brights and neons, color blocking, pastel and lace, candy colours and novelty themes, metallics and aquatic, and don't forget the nautical is still a favourite…
Models Own nail polish lets you get creative with all of these trends mentioned above. Whether you want to create unique nail art or you just love to mix and match a range of shades, take a look at our Models Own nail varnish now.
There are lots of other shades available on our site at the moment including an awesome crackle nail varnish and the Aqua Violet shade from the Models Own Beetlejuice range!  What are you waiting for; make a few purchases and give your toes a little treat with Models Own nail polish!
Do you love Models Own nail polish? If you've got a favorite shade, let us know in the comments and don't forget to share this post on Facebook and Twitter!

Leanne
Blogger