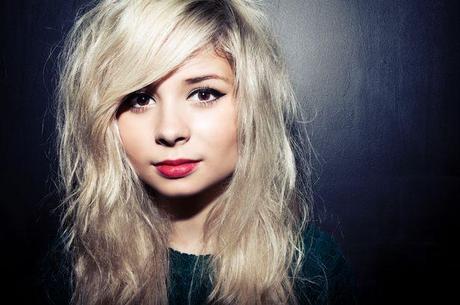 In this week's LISTEN UP post, we're bringing you some hot names in the charts right now and a cheeky little 'Get The Look' for the gorgeous Nina Nesbitt! Check it out…
Bastille – Pompeii
Bastille started out as a solo project by singer-songwriter Dan Smith, who later decided to form a band. The quartet consists of Dan Smith, Chris 'Woody' Wood, Will Farquarson and Kyle Simmons. The name of the band comes from Bastille day, the day Dan Smith was born. Their latest release Pompeii is lively and young with plenty of potential to make it onto a summer playlist.
Devlin ft. Diane Birch – Rewind
Devlin is straight out of Dagenham with a proper east London accent. He's a loveable geezer with an incredible talent for free styling (check out the YouTube video of him backstage at one of Ed Sheeran's gigs and look out for Example tapping his foot!).
Nina Nesbitt – Boy
New to the recently somewhat quiet category of cutesy blonde Scott pop, and with a seriously great voice to boot, is Island's Nina Nesbitt. We think there's big things in store for Nina and she's got great style. She's already toured with Ed Sheeran and Example and she's only 18. Definitely one to watch this year!
And here's how you can get the look from her video…