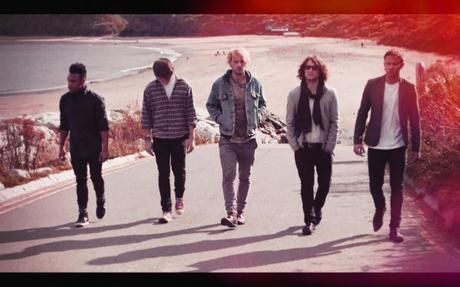 This six band from Middlesborough have been jamming together since their days in sixth form college, where they decided to turn an attic into their studio before BBC Introducing branded them as "ones to watch" – and the rest is pretty much history.  The indie band – who all share the same names for some reason – are well on their way to the top as one of our favorite up-and-coming bands and we're delighted to have them playing in our Leeds store this Wednesday!
Influenced by the Strokes, Libertines, the Smiths and Vampire Weekend, Collectors Club have a clean and upbeat sound which will appeal to a wide indie / pop audience…..even mums and nannas…..maybe?  Here we've had the pleasure of interviewing them before their gig at Republic Leeds on Wednesday 23rd (4pm)….
Q: Who is the collectors club?
A: Joe Smithson on guitar/lead vocals, Chris Readman on guitar, Joe Cockerline  on guitar, Lewi Mondal on bass/keyboard/vocals, Chris Weatherill on bass/keyboard/vocals and Joshua Barrett on drums.

Q: How would you describe your music?
A: If we have to sum it up in two words it'd probably be Indie-pop. We've got kind of a summery happy feel to a lot of our songs, but we definitely try and keep an indie, guitar-driven vibe when we sit down to write too.
Q: You're called the collectors club (obvs) but do any of you actually collect stuff? If so, what?
A: Haha! Yeah we're all serious collectors. Chris R especially takes it too far but we couldn't tell you what he collects in case any kids read this … On a serious note though, Chris W has got a little recording studio set up in the attic of his house where he's got a bit of a collection of old records and stuff from when he was a kid. That was where we wrote and recorded our first ever songs so that's kind of where the name came from!
Q: You're been featured by Radio 1 introducing, whats the most exciting thing about the year ahead?
A: We've had a great couple of years really, we owe a lot to BBC Introducing. Putting us on their "Ones to Watch" playlist for this year was amazing and having us play at T in the Park back in 2011 was definitely a highlight for us. As far as the future goes, we're trying our best to write some new songs and get back in the studio to record a full length EP, so keep an eye out for that in the next few months, and possibly a new video to go along with another single release. It's a pretty exciting time in general for us and there's a few things coming up on the horizon so we'll see where we end up at the end of this year …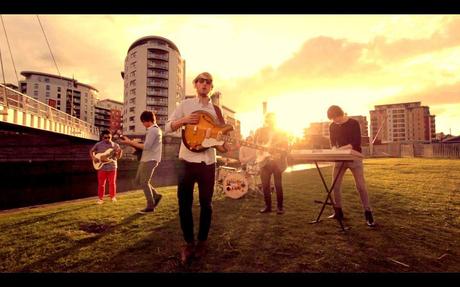 Q: What bands are you guys listening to right now?
A: Lewi's our new music bible and he's got a few of us listening to a band called Zulu Winter who put their debut out towards the end of last year, it's an amazing record. Joe S is pretty into a band called Swim Deep, and a band called Wild Party have just made their way onto Joe C's Spotify. There's a few new ones to look forward to as well, Bowie and Nick Cave spring straight to mind. And of course there are a few local bands we're mates with and keep track of. The Chapman Family have JUST released a new single and some friends of ours called 3 Foot Ninja also definitely deserve a listen.
Q: Who in the band is the most stylish?
A: This might be the most controversial question we've ever been asked you know? We all try and keep track of fashion and make an effort to look good but if I had to pick a winner … it'd be a toss up between Lewi and Josh. Lewi because he reads Esquire like it's his holy book and Josh because we practice in his house and end up raiding his wardrobe almost every night before we go play a show!

Thanks to Joe x 2, Chris x 2, Lewi and Josh for answering these questions!
Make sure you check them out on YouTube and come along to the gig on Wednesday at our Leeds store if you can – it's completey free of charge and there's 20% off for students too!