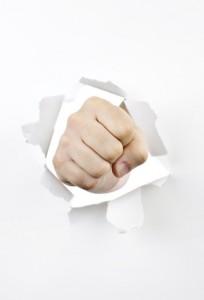 In talking with the new wedding planners whom I mentor, and reading questions I get via email, I know that many of you want to find THE perfect marketing opportunity or method that will bring you all the brides you want and make you successful quickly.
You might think if you choose the right wedding website to advertise in, exhibit in the biggest bridal fair in town, or invest in the latest marketing opportunity that promises to put you in front of a lot of brides, you will be instantly successful.
Unfortunately, this simply isn't true.
There isn't just one opportunity that will make all the brides you want notice you, hire you, allow you to never have to look for clients again, and bring you instant success.
However, you can have the success you want if you are willing to put in the time and effort it takes to really market your business.
Here are 6 tips to help you:
1) Have an specific type of bride in mind
Many new wedding planners are afraid if they pick a niche they will lose customers. The reverse is true. I have found that the wedding planners who don't target their marketing to a specific group of brides aren't as successful as wedding planners who do.
2) Create a marketing message that makes your wedding planning business stand out
In order to be chosen over other wedding planners, you need to position yourself as unique. Think about the benefits your services give to brides, determine how they are unique, and communicate those unique benefits in your marketing message.
3) Select a mix of online and offline marketing methods
Don't put all of your time, energy, and money in one place. Research your niche and determine a mix of methods that would best capture the attention of the brides you want.
4) Be committed
Whatever methods you choose, you will have to do some work to make them successful for you. This could mean writing, or hiring someone to write, a great description of the benefits of your services that would make brides want to contact you after seeing your ad on a wedding website. It could mean creating a way to follow up with emails and postcards after meeting brides at an event. Or, it could mean setting up a blog, Facebook Page, Pinterest board and/or Twitter account then setting aside small amounts of time each day, or a few times a week, to post relevant information and photos.
5) Follow through
Give your marketing methods time to work. In other words, don't pull your ads after a month because you haven't gotten any leads and don't expect to sign up a lot of brides at an event. You need to stay visible and in contact with brides over a period of time before they know, like, and trust you enough to hire you.
6) Evaluate your progress
Take some time each month to look at the outcome of your efforts. Not every marketing method works every time and you might need to refine your marketing messages and revise the types of marketing you have chosen as you learn more and more about your brides.
And if you want more tips on how to become a top wedding planner, sign up to get my free special report "7 Steps to Becoming a Top Wedding Planner " and my "Wedding Planner Tips" ezine.