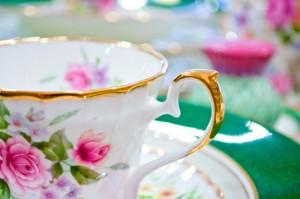 As a wedding planner, whether or not you do wedding design, you'll want to keep up with the latest in event decor so you can offer suggestions to your brides. The current issue of Special Events magazine features an article with predictions from top event designers on what they believe will be the biggest trends for 2013.
Here are 5 trends to watch:
1) "Cocooning environments"
Weddings will have areas designated for lounging that feature ottomans, suspended lamps, and sofas with custom pillows with the couple's monogram. They can take the pillows home and have them as keepsakes after the wedding.
2) Faux food truck stations
Many brides have been having food trucks pull up to the parking lots of their reception venues and inviting guest outside to sample gourmet versions of tacos, sliders, and other foods. This year we will not only continue to see requests for food trucks outside but also faux food truck stations that allow guests the "grazing" experience indoors.
3) Retro-music themes
Expect to see an interest in disco and rock and roll themes which have been fueled by the popularity of musical television shows such as "Glee" and "Smash."
4) Using eco-friendly design elements
The use of vintage pieces in design, plants instead of flowers, and recyclable products will be important as more and more couples have concern for the environment.
5) Increased use of lighting as a design element
With advances in technology making lighting effects more affordable, brides will be choosing it to help create their desired ambiance at their weddings.
You can learn more from the article excerpt on the Special Event magazine website. As a professional wedding and event planner, you may also want to get a subscription to the magazine.