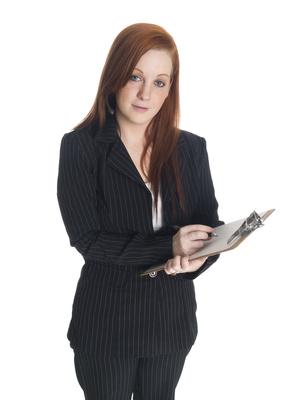 As a wedding planner, you know that other wedding planners aren't your only competition. Venues often have event coordinators on their staff who help brides with their weddings when they book their services. And, I recently discovered that some Convention and Visitors Bureaus (CVBs) in major cities offer free wedding planning services to brides getting married in their city.
Don't let these competitors scare you! You have much more to offer than they do. If a bride asks why she should hire you instead of using a "free" service, here are 3 reasons you can share with her:
1) You offer a wide range of personalized services
From budget planning, to creating a timeline, to finding a theme and bridesmaid dresses that will work for a bride's attendants, you can do it.
Venue coordinators only help manage a wedding at their venue. A planner at a CVB finds vendors based on a bride's requirements and puts the bride in contact with ones that fit her criteria. A bride still needs to do most of the planning on her own.
2) You have access to a wide number of vendors
Venues often stick to their preferred vendors and a CVB will only suggest vendors who are members of their bureau.
You have a network of vendors who handle a variety of budgets and styles. You can help a bride select the ones best suited to her budget and her personality.
3) You're dedicated to helping your bride on her wedding day
Venue event coordinators work for the venue. They're often juggling events in different rooms on the same day. CVBs work for their city and their members, they keep their membership strong by helping them find clients. They aren't involved in a wedding day.
Please note, while venue event coordinators are competition, it helps to get to know them and be on good terms with them. They sometimes have brides who require more services than they can offer and refer them to wedding planners.
As a professional wedding planner, you can join a CVB to get referrals from them, but membership can be expensive. The best thing to do is to find out how frequently they get brides asking for referrals to wedding planners before you decide you want to join.
And if you want more help to become a top wedding planner, sign in to get my ezine "Wedding Planner Tips."