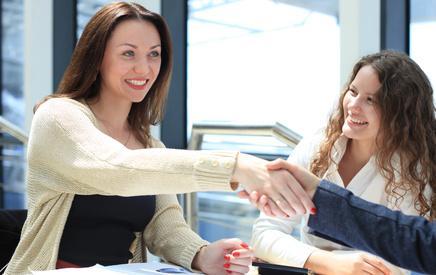 Experienced wedding planners will tell you their best brides have often come from referrals from other wedding vendors. However, many part time wedding planners aren't always as fortunate to get these referrals as those to have a full time business. Here's why and what you can do about it.
Question
I plan weddings part time and I've received compliments from vendors I've worked with but none of them have offered me referrals. How do I get them to help me?
Answer
By giving a referral, a vendor is putting his or her business reputation on the line so they don't offer them easily (nor should you).
Here are 4 reasons why your vendors may not be giving you the referrals you want and what you can do about it:
1) They don't trust new or part time wedding planners
Many vendors have been in the business for years and have seen wedding planners come and go. They may have offered assistance, referrals or discounted rates only to have the planners act unprofessionally and not offer high quality service so they're leery of putting their trust in you.
Spend some time getting to know them and let them see you're committed to your couples. Show them your portfolio and testimonials from past clients so they know you have a history of doing excellent work.
2) They just don't offer referrals
Unbelievably, there are vendors who are solely focused on growing their own business and don't share clients. In fact, they may expect you to be the one who brings brides to them.
You can tell who they are and it would be difficult to change them, decide if this is right for you or if you want to find other vendors.
3) They aren't looking for more wedding planners
Some vendors are part of networks of other wedding planners and want to focus their attention on exchanging referrals with them. They may not want to jeopardize the relationships they have and the business they are getting from their current wedding planners by referring their competitor.
4) They don't recognize your value
You need to show them that you have unique skills and expertise to offer their brides and even though you work part time you are a professional and an expert at what you do.
It may take a bit of time but you can find vendors who will work with you to create excellent weddings and give you the referrals you want. Don't forget to reciprocate and give them referrals too, when appropriate.
And if you have a pressing question about starting or running your wedding planning business, you can send me an email at [email protected] I'll answer them on this blog or in my ezine, "Wedding Planner Tips," which you can subscribe to here.