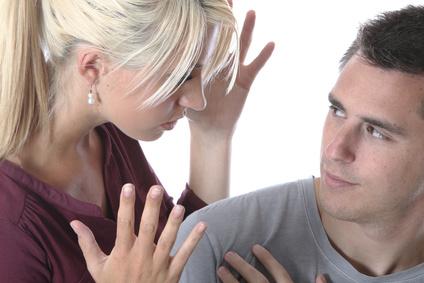 If you have a dream of becoming a wedding planner but your partner doesn't share passion for weddings, you might have to make some compromises. I share some suggestions for doing that in my post today.
Question
I am very new to this business, but very excited about it. However, I recently had a conversation with my partner, where it came out that he has major concerns about the health of our relationship if I have to work weekends all the time. I have had the same concerns, but always sort of hoped he'd quell my fears and tell me we'll be alright no matter what. Well, he didn't. So now I'm faced with loving wedding planning, but loving him more.
So my question is are there any jobs in the industry that would incorporate some of the things I love about wedding planning, while requiring a "mostly" 9-5 weekday schedule? And, if I did decide to pursue wedding planning, would it be possible to use a partner or an assistant to do most of the actual event work, while I focus on the planning?
Answer
Wedding planning isn't a 9 to 5 business so being in this industry might be challenging. Most brides work during these hours and will expect to be able to meet with you in the evenings or on weekends. Also, most weddings take place during the weekends.
Regarding jobs in the industry, you didn't mention what you love about wedding planning or your background. If you have skills in, for example, floral design or catering, you might be able to work for professionals in these areas by helping them prepare for weddings. You might also investigate working for an event or party rental company, helping wedding and event planners and people planning their own events chose the appropriate linens, tableware and props. However, be aware that the types of jobs these companies offer you may tend to be administrative rather than creative in nature due to the restrictions in your hours.
If you want to pursue wedding planning, you would need to get a business partner who would be willing to do most of the meetings with brides and be onsite during the rehearsals and weddings. You could be the one doing the administrative tasks and handling the marketing in addition to reviewing contracts and making follow up calls with vendors. You would need to do any wedding planning jointly since your partner would be the one executing the plans and would want to have input.
If you do decide to have a business partner, you must have an attorney draw up a contract that clearly states your responsibilities. Do this even if you partner with a relative or friend.
Understand that running a business, whether it's wedding planning or something else, can take a lot of time and energy. You'll need the support of your significant other mentally, emotionally and sometimes financially to succeed. Be sure you clearly and honestly communicate what you want to do and gain agreement before you proceed.
And if you have a pressing question about starting or running your wedding planning business, you can send me an email at [email protected] I will answer them on this blog or in my ezine, "Wedding Planner Tips," which you can subscribe to here.