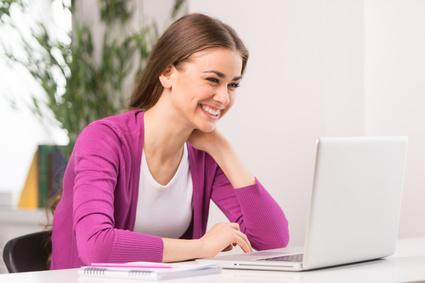 New wedding planners, and those considering becoming one, often ask questions about certification courses. So, instead of answering one question, like I normally do, I'm answering 3 FAQs (Frequently Asked Questions) on this topic.
 1) Will I need to get my high school diploma or GED to begin wedding planner certification classes?
Some certification programs are part of a community college or online school so they'll ask you to show a high school diploma or proof that you passed a GED exam. If you're getting a certificate from a local wedding planner or a wedding and event planner association, you may not need a diploma.
Personally, I feel that it is important to get a high school education and even more. You need to have good oral and written communication skills, be able to do some bookkeeping, understand contracts, and be familiar with art and design so you can understand a bride's vision. Completing high school and further education could provide you with some of this knowledge or at least point you in the direction in which you can learn more on your own.
Also, if you ever want to start by working for another wedding planner, a caterer or florist to get some experience with weddings, chances are good they'll want a high school graduate.
2) Prices for wedding planning courses range from $500 to $2000 or more. There are weekend, 6 week, 12 week, 6 month and 12 month courses. How do I decide what to take?
Assess the knowledge and skills you currently have. Decide what you still need to know in order to be a great wedding planner and a successful businessperson. Then select some offline and online programs that are within your budget and thoroughly read their descriptions to find one that can meet your needs. Be careful about spending more money than you can reasonably afford.
Don't be afraid to call a school or association to ask about their curriculum, teachers and the level of support that they offer when you have questions. You also might want to search for comments about them on the Internet to make sure they're reputable and don't have a lot of complaints against them.
Before you sign up you should also be sure that you have the commitment it takes to complete the course within the time frame they require. It's a waste of time, money, and energy for you to start something you won't finish.
3) Does a school help me network or market myself after I complete training?
Generally, no. The programs usually train you in the basics of setting up a business and planning weddings. It is up to you to figure out where to go to ncrease your knowledge, get the experience you need, find places to network and learn how to market your business to the type of brides you want.
If the training is from a wedding or event planner association, they may offer you membership in their organization for a few months as part of your course fee. If so, you'll be able to attend local meetings and conferences where you can meet others in the industry.
It's not a requirement to have a certificate or diploma in wedding planning to start a business. If you feel you need to get one, do some research before investing your money and remember, a certification is not a guarantee that more brides will hire you. You'll still need to market your business effectively to get all of the clients that you want.
And if you have a pressing question about starting or running your wedding planning business, you can send me an email at [email protected] I will answer them on this blog or in my ezine, "Wedding Planner Tips," which you can subscribe to here.