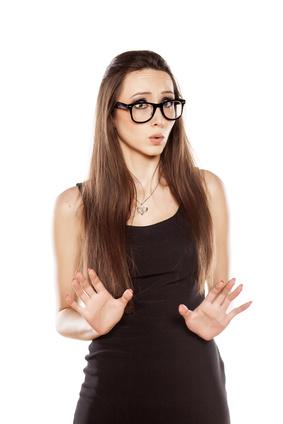 Knowing the mistakes other new wedding planners have made so you can avoid them may help you become successful faster.
Question
I'm thinking of starting a wedding planning business. If I do, I'd want to start out right and understand what I'd be getting into so I can figure out problems beforehand. I know planners talk to you their problems. What are some of the common mistakes you've seen them make that have hurt their businesses?
Answer
Good for you for wanting to be prepared! I've listed mistakes below but understand that no matter how prepared you are, you'll still make some mistakes. It's natural and it's ok. You'll learn from them, do things the right way and end up having the successful business you were meant to have.
Here are 4 mistakes I've seen wedding planners make and tips on what you should do instead:
1) They put too much emphasis on online marketing
When I first started mentoring, new wedding planners were spending hundreds and thousands of dollars on web design and investing heavily in advertising on wedding websites, with the thought that many brides would automatically find them and instantly want to hire them. Now people use Facebook, Pinterest, Twitter and LinkedIn with the same idea.
It's great to have a big presence on social media but you also need to get out and talk about your business to everyone you know. Don't make sales pitches, as in, "I'm a wedding planner, do you know any brides?" Instead, shares stories about how you've made the wedding planning experience easy for brides who've hired you. People enjoy and remember stories and they tell them to other people, so word about you will get around.
2) They didn't have a niche or picked a niche that was too broad
One of the first things I ask when I start to mentor someone is what their niche is. Quite often, it's either one of these two: "high-end brides" or "professionals who don't have time to plan their weddings themselves."
You have to be more specific so you can create the wedding planning services that will solve their problems and the marketing messages that will appeal to them.
3) They didn't use contracts
Many new wedding planners have told me stories of brides they wish they had asked to sign a contract. They didn't do it because there seemed like there wouldn't be any problems, then they ended up not getting paid.
You need to put your service and payment terms in writing so your client knows exactly what she is getting and when and how much she owes you for your services. Professional wedding planners use contracts, brides expect it.
Also, a few wedding planners I've helped had partnered with another wedding planner or wedding vendor to get more business. Partnerships also need contracts. It's too easy for one person to end up feeling like they weren't treated fairly. Clearly define each person's roles, responsibilities and share of the profits.
4) They didn't charge enough
The wedding planners I mentor are fabulous people who love what they do and would probably do it free. You may feel this way also. But you're running a business offering valuable services and whether you're new or have been planning weddings for a while, you deserve to be well paid for what you do.
And if you have a pressing question about starting or running your wedding planning business, you can send me an email at [email protected] I'll answer them on this blog or in my ezine, "Wedding Planner Tips," which you can subscribe to here.