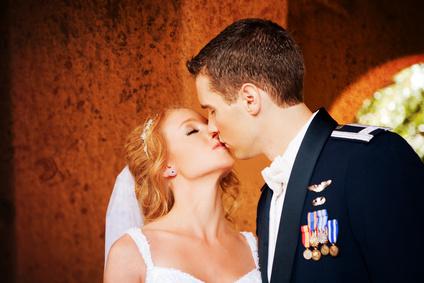 Many new wedding planners try to market their services to any and every bride. However, you can actually attract more business when you focus on a specific group of brides and create a marketing message that speaks to their issues.
Question
What is a niche? Can you give some examples?
Answer
A niche is a carefully selected group of brides to whom you will market the services you have created that you know they will buy. You can define your niche by things such as, location, either yours or the location of the wedding, the bride's profession, personal beliefs, ethnic heritage, wedding budget, age, wedding style or theme, or sexual preference.
Here are 15 examples of niches:
1. Outdoor weddings in gardens, beaches, parks, etc.
2. Brides who want destination weddings, either from your location or to your location
3. Brides who are in a specific profession (select a profession in which you are familiar with the challenges of planning a wedding while doing that type of work)
4. Military weddings
5. Weddings for couples who want to get married within a very short time
6. Brides who want eco-friendly weddings
7. Brides who want to celebrate their Black, Asian, Latino, Indian, Mid-Eastern or other cultural heritage in their weddings
8. Brides who want to follow their religious customs
9. Brides who are on tight budgets, or the reverse, brides who have large budgets
10. Brides who are not marrying for the first time, who want to include their children in their ceremony
11. Brides who want their pets included in their weddings
12. Brides who want theme weddings
13. Weddings for lesbian, gay, bisexual, or transgendered couples
14. If you are also a caterer, your niche may be only planning weddings in venues that allow you to be the caterer
15. Instead of weddings, specialize in wedding-related events such as planning proposals or rehearsal dinners (these can also be good add-on services to offer)
In order to select a niche, consider what types of brides would benefit from your background, knowledge, skills, and experience. Then find out what their challenges are when it comes to planning their weddings, the services they would be willing to buy and how you can best get their attention.
And you can learn more about starting and running your wedding planning business in my Free Special Report "7 Steps to Becoming a Top Wedding Planner." You can get it here.