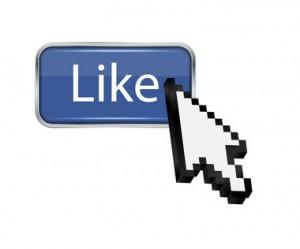 Ever been jealous of other wedding planners who have thousands more Facebook fans than you do because you thought it meant they were more successful than you? As it turns out, they may not be doing as well as you thought, as you'll learn in today's Q&A.
Question
I have over 5,000 fans on Facebook but I have not received a single call from a bride. What do I do? I'm starting to get discouraged.
Answer
Unfortunately, having a lot of Facebook fans doesn't mean you'll have a lot of clients, but it can mean that you have a lot of leads that you can turn into clients. However this is only if you are attracting the brides that you want and giving them the information they are looking for that establishes you as a wedding planning expert.
I've taken a look at your Facebook page and here are 4 tips that will help you and other new wedding planners:
1) Focus on weddings
I found very few posts that were about weddings on your page. Like many new wedding planners you have another business and yours appears to have something to do with children's parties. Many of your fans may actually be people who want tips for those types of events.
While there isn't a problem with planning other types of events, brides are only interested in knowing about weddings. They won't scroll down through lots of other types of posts to find what they want. Create a separate page for brides to "like" and learn about your wedding business.
2) Don't talk about any other jobs you have
While you are new and building your wedding business, you may have a full time job doing something totally different to support yourself. However, don't talk about it on your business page. A bride is looking for someone who can focus attention on planning her wedding.
3) Tell fans where you do business
If you want to attract brides who want to get married in your local area, then tell them where you're located and post information and photos of weddings you have planned in your area. While you don't want to give away the names of all of the wedding vendors in your network, you may want to occasionally feature a local wedding vendor in a post and ask them to share a few wedding tips. Ask them to do the same for you.
4) Don't rely on Facebook alone  
Network! Network! Network! This is the holiday season and you probably have more opportunities now to attend social events than you do during any other times of the year. So get out and meet people and let them know the benefits your services so they can refer you to brides they know.
And if you have a pressing question about starting or running your wedding planning business, you can send me an email at [email protected] I will answer them on this blog or in my ezine, "Wedding Planner Tips," which you can subscribe to here.