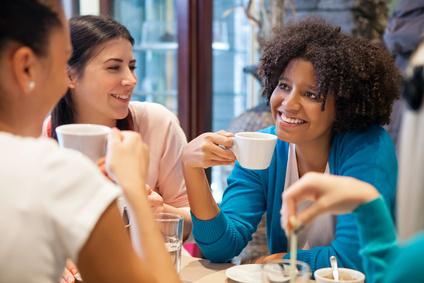 If you're ready to start your wedding planning business now, take these 9 steps that can lead you to success.
Question
I have a wedding planner certificate from an online institution. I've planned a few weddings for free. I've shadowed a few well-known planners. I don't have any friends or family members getting married and I don't think anyone at my church is either.
How do I get work?
Answer
Congratulations on getting your wedding planner certificate. It takes determination and commitment to complete a course, so kudos for doing that.
Now you need to use that same determination and sense of commitment to build and market your business.
Here are 9 steps you can take to attract brides and start getting the work that you want:
1) Get photos and testimonials from your past events
Brides want to know about the weddings you have planned for other brides. Reconnect with the couples you have worked with, tell them you are building your wedding planning business and ask if they are willing to share photos and testimonials that you can use to market your business.
2) Pick your target market
Do some research, decide on the brides you want to help and create your list of services based on the types of services they would buy.
If you are unsure of whom to target, think about the brides you have already helped. Were they in a similar profession? Did they marry in the same venue? Were they about the same age? Notice the similarities among them and begin by targeting brides who fit that same profile.
3) Determine what makes you unique
You want brides to select you over your competition so you need to give them a reason to choose you. What experiences have you had that would attract brides? Let them know if you have done catering, floral design, interior design, been a consultant in a bridal shop or have other talents that would make you a valuable asset.
4) Create your brand identity
Select a business name that would attract the brides in your target market. Design, or work with a designer, and create a brand "look" for your business that you can carry out in print and online.
5) Put up a website and/or blog

Create a website with your business name as your URL and give information and show photographs of you, your services and your brides.
Start a blog and frequently (at least twice a week) post wedding tips, information and photos that would appeal to your future clients.
6) Market your business via social media
Use Facebook, LinkedIn, Google+, Pinterest and/or Twitter to reach new brides. Share links to interesting wedding information and post tips and photos of ones you've planned. Be sure you keep your posts and updates professional.
7) Make sure your community knows you plan weddings
Your family and friends may not be getting married but they may know or hear of someone who is who needs your help so let them know you've started your business.
Go out and meet new people at social events and business networking events. Find wedding vendors whom you can refer to your brides and who may be able to exchange referrals with you
8) Offer to do seminars on wedding planning at your church
Offer information on how brides can plan fabulous weddings then talk about the things that you do as a professional to make weddings special. You don't need to do a hard sell, just educate people about the value of your services.
9) Ask for overflow work from other wedding planners
Since you have worked with well-known planners, go back and ask them if they would be willing to refer you when they are overbooked.
As you can tell, you need to get out and be visible in your community and online. Establish yourself as an expert in wedding planning among the people you meet and word will travel that you are the one to go to when brides are planning their weddings.
And if you have a pressing question about starting or running your wedding planning business, you can send me an email at [email protected] I will answer them on this blog or in my ezine, "Wedding Planner Tips," which you can subscribe to here.