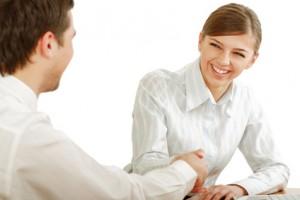 As a wedding planner, you'll be relying heavily on your network of vendors to help you give your brides the weddings of their dreams. They need to be the best that you can find, people who are no only great at what they do, but who are also running professional businesses. Today I talk about the qualities to look for in a fellow wedding vendor.
Question
When negotiating with vendors for a bride, what should I do when a vendor doesn't use a contract? Do I write one for them and have both the vendor and the bride sign it? Do I sign it?
Answer
It's preferable not to work with vendors who don't use contracts. It could be a sign that they may not be operating a professional business, in which case they might not have the knowledge needed to give your brides the quality of service they expect. It could also be a sign that they may not have the appropriate licenses and permits needed to run a business in their field. (For example, a caterer who sells liquor without a liquor license.)
You shouldn't write contracts for others. Suggest the vendor do as you have done and consult with an attorney to create a contract that explains the services they are offering to your bride, what their terms are, and what they expect of their clients.
Speak to an attorney before signing contracts for others. You don't want to put your business in jeopardy.
The vendors whom you recommend must meet your high standards of quality and customer service because they will be working with you, and your reputation is at stake.
Here are 7 things you should look for in a vendor:
1) They have the necessary licenses, permits, and insurance needed to offer services in their area of expertise
2) They have a good reputation, have experience working within your niche, and know how to please your brides
3) They are polite and responsible; they attend meetings on time and promptly return your calls
4) They are willing to negotiate fairly with you and/or your brides
5) They speak respectfully about their clients and other vendors
6) They listen to you and your brides and they are willing to take your direction
7) They love what they do so they are committed to doing the best they can for you and your brides
(Vendors look for these qualities in wedding planners too so make sure you are also someone they want to do business with!)
If your bride has hired a vendor whom you don't know, take the time to meet with them before the wedding. Review their contract so you know what they are responsible for and then plan how you can best work together on the wedding day.
And you can learn more about starting and running your wedding planning business in my Free Special Report "7 Steps to Becoming a Top Wedding Planner." You can get it here.