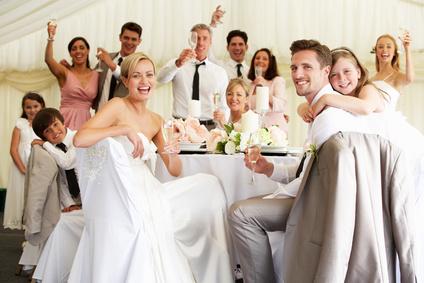 As a wedding planner a Do-It-Yourself bride may ask you to help her manage a few wedding details that she can't handle or to do a "day of" coordination. Today I offer tips on how handle this request.
Question
I'm starting to get calls from brides who are mostly planning their own weddings with the help of family members and friends. They're interest in just having me help them pull everything together at the end of the planning process then be the "day of" coordinator.
What do I do when a bride doesn't want me involved in everything?
 
Answer
When your bride does most of the planning herself, you may not be aware of all of the details and things can easily go wrong. You need to gather all the information you can and take control.
Here are 4 tips for handling weddings for DIY brides:
1) Schedule regular meetings
Set up times in which you and your bride will speak or Skype and keep each other up-to-date on what each of you is doing. This is very important. Remember that she is doing much of the planning herself so unless you get her to tell you what she's done, you won't be able to properly handle the details on the wedding day. You'll also want to keep in touch via email between meetings.
2) Write everything down
When you speak, take notes and send an email to confirm that you both have the same understanding of the status of the planning.
3) Get contact information of every vendor and family member who has made a commitment to her
Know who has made commitments and what they have committed to do. Review contracts from vendors and call to follow up and confirm that they know you will be helping the bride with her wedding and managing the event onsite.
4) Review all commitments if the bride mentions she has made a last-minute change
DIY brides often make last minute changes. They don't always realize how one change can have a major impact on the rest of their wedding day. Don't take her word that it is a "small change" and "everything will be fine." Do a quick review of the change, let her know how it will impact the wedding, and tell her what you'll need to do to keep the wedding on track.
And you can learn more about starting and running your wedding planning business in my Free Special Report "7 Steps to Becoming a Top Wedding Planner." You can get it here.