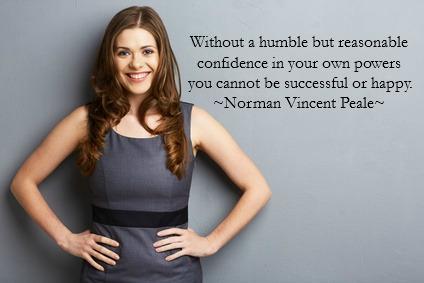 Whether you've just started your wedding planning business or have had it for years, when you don't have confidence in yourself, you'll always have trouble getting brides. Learn how you can get it in today's Q&A.
Question
I've been offering free wedding planning services for over a year. Now I've started a business and I'm struggling. I've found that I don't have the confidence and positive mindset to get clients and I'm worried that I will disappoint any that I get.
Planning weddings is my passion, I don't know why I have this problem. Can you help?
Answer
It's natural to be nervous and a bit fearful when you first start your business, but you must be confident that you can do a great job planning weddings or brides will not be attracted to you.
Here are 5 tips that will help you have bride-attracting confidence:
1) Value your own skills and experience
The knowledge, skills and experience you have used to help brides plan their weddings for the past year is very valuable. Ask some of your brides to give you written or video testimonials. Seeing them will give you confidence in your abilities and sharing them will help you attract brides.
2) Learn what your brides want
Take the time to research and get to know who your ideal bride is and what she wants from a wedding planner, you can start by talking to the brides you have helped for free. Understanding your brides will help you feel more at ease and confident when you speak to them about your services.
3) Always be prepared to talk about your wedding planning business

You need to be able to easily answer questions about your services and products and be able to explain how your ideal bride can benefit from having you as her wedding planner. Knowing what to say in advance will make you feel confident. Practice with friends, if it helps you.
4) Carry yourself like a successful professional
You're now a business owner! While you don't have to wear business attire everywhere you go, dressing appropriately and well for every occasion will help you feel good about yourself and attract people to you.
5) Share your passion
You don't want to talk endlessly about wedding planning, but you do want people to know that you are passionate about what you do, are willing to work hard and have the confidence and skills needed to plan fabulous weddings.
Passion and confidence together are very alluring, friends will want to refer you, vendors will want to work with you and brides will want to hire you.
And if you have a pressing question about starting or running your wedding planning business, you can send me an email at [email protected] I will answer them on this blog or in my ezine, "Wedding Planner Tips," which you can subscribe to here.