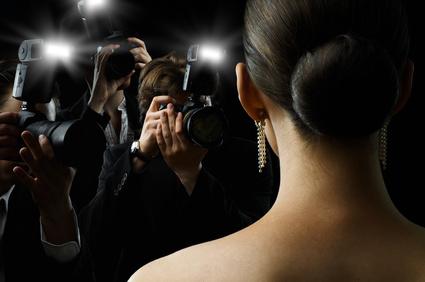 If you're currently struggling with attracting brides to one or more of your wedding businesses and your goal is to become famous, these 3 tips could help you.
Question
I've been in business for over a year. I rent out wedding dresses and I design and bake wedding cakes. I market my businesses on Twitter, I tweet about my businesses and the services I offer. I'm also on Facebook and Pinterest.
I hope to become a well-known, internationally recognized, celebrity wedding and event planner and run a TV and radio show about weddings and events.
How can I attract more brides and run my business better ?
Answer
You're making two mistakes that many new wedding planners make. You're trying to get into many different aspects of the wedding business at the same time and you don't realize the amount of time and effort you need to spend marketing your business in order to be successful and become a celebrity.
Here are 3 tips for you that can help you get your business on the road to success and the fame you want:
1) Focus on one wedding product or service first
Your business lacks focus. I went to your website, it looks like you sell wedding dresses and other wedding products and do some catering. Your Facebook page looks like you bake cakes. However, you say you want to be a renowned wedding and event planner.
Presenting yourself in all of these different ways is very confusing and confused brides won't buy from you. They want wedding vendors who are experts in their fields, not people who are jacks or jills-of-all-trades.
Take a good look at your skills and experience and decide what you do best that helps brides. Specialize in doing that until you get your business up and running profitably, then you can start to incorporate other services.
2) Spend more time and effort professionally marketing your business
You didn't mention what you are doing offline so I'll only address your online presence.
I checked your Facebook page and you haven't posted to it in nine months. You must post at least once a day, if not more often, to get brides to notice you. If you don't have time to post, it's almost better not to have a page. When your last post is nine months old, brides may assume that you're no longer in business.
You have mostly personal tweets on your Twitter page. You need your business Twitter account to be dedicated to information for brides. Tweet wedding tips, information and links to articles that will interest the brides in your niche, get to them follow you and make them want to contact you about planning their wedding.
Your Pinterest account has only 26 pins. Most brides love Pinterest so get busy pinning and repinning wedding ideas and inspiration to attract their attention.
The bottom line, if you want to be successful and famous, you'll have to commit yourself to spending more time and effort marketing your business online. And don't forget that it's equally important, if not more so, to get out and network within your community.
3) Decide on short term goals
It's fine to want to be a famous wedding and event planner but you also want to set easy-to-attain short terms goals that will lead you to your big goal.
Once you've decided the service you're going to offer brides, have a goal of becoming the best in that field. Being the best and really taking the time to market your services will help you gain fame in your community that can eventually spread and get you the international fame you desire.
And if you have a pressing question about starting or running your wedding planning business, you can send me an email at [email protected] I'll answer them on this blog or in my ezine, "Wedding Planner Tips," which you can subscribe to here.