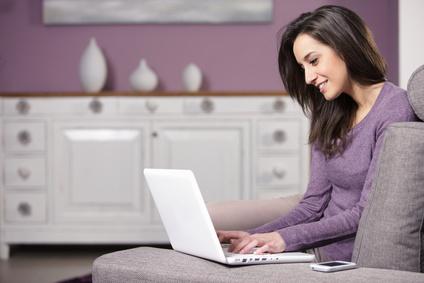 You don't have to have a wedding planner certificate or degree to be a professional wedding planner or have a wedding planning business. However, if you want to take a course, be sure you research the schools and follow the tips I offer in today's Q&A.
Question
I'm interested in becoming a wedding planner and have narrowed it down to two schools. Can you help me decide? I need to choose by Friday.
Answer
Only you can truly decide which school is best for you based on your current level of knowledge and skills. But I can offer these 7 tips on what to look for in a school that may help you decide:
1) DON'T SIGN UP if the course description says it teaches you to be a "party planner"
Generally, people think of "party planners" as people who plan small events for others as a hobby. They are not thinking of professional wedding and event planners who successfully make a living at what they do. A school should not be using the term "party planner" when referring to their course of study.
2) DON'T SIGN UP if the course description promises to help you become a professional or plan your own wedding
This is a sure sign that they are not going to teach you what you really need to know to about professionally planning weddings for others and having a successful business.
3) Carefully read the information about the materials included in the course

On one school's website I read that they teach a student everything about how to run a successful business. Reading further, I discovered that none of the lessons covered this, they just provided some extra reading material that covered the topic.
Knowing how to start, run  and market your business is just as critical as knowing how to plan weddings and should be thoroughly covered in the course you select.
4) Check the school's credentials
This industry isn't regulated and there aren't course standards so before paying hundreds or thousands of dollars, do some research about them on the Internet, ask for references, and call former students to be sure they  were satisfied.
5) Find out what kind of support they offer you while you are taking the course
These courses are usually a large investment in time, energy and money so you should be able to call and/or email someone for help if you have questions regarding the course materials.
6) Know your own level of knowledge and find a course that fills your gaps
For example, if you feel a need to learn more about wedding etiquette, ethnic weddings or how to market your business, then you need to find the school whose course will help you grow in these areas.
7) Ask about payment plans and refund policies
Schools often offer reasonable payment plans so if cost is an issue for you, find out which schools offer you the ability to pay in installments.
Also, check to find out what their cancellation or refund policy is if, for some unforeseen reason, you can't finish the course.
Don't rush into making a decision about a school. Getting a certificate or diploma is a commitment in time, energy and money so you need to take the time to choose wisely.
And if you have a pressing question about starting or running your wedding planning business, you can send me an email at [email protected] I will answer them on this blog or in my ezine, "Wedding Planner Tips," which you can subscribe to here.