A wedding ceremony is not merely a program held for uniting the couple, but it is a complete process of doing so with full of celebrations. In doing so, a wedding program is help under some rituals accepted worldwide. However, a wedding ceremony becomes a lively one if a page boy and a flower girl is introduced. A pageboy is a male equivalent of the flower girl who helps the bride by holding the bridal train. And, a flower girl is the female equivalent of a pageboy or a ring bearer who spreads flower petals when the bride and the groom arrive. Anyway, in order to give your wedding an elegant look, you should consider the following facts.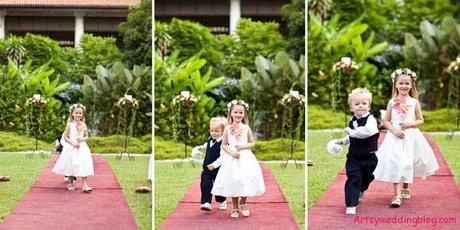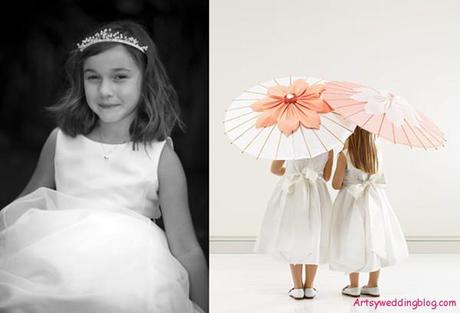 Page Boy
The page boy has to be between seven to ten years of age. Usually, the page boy is either from the bride or groom's family. But, wherever he is from, he should know about his responsibilities clearly. The prime role of a page boy is to help the bride to move easily with the bridal dress having large trains. The page boy holds the extended parts of the train so that she faces no difficulties in moving.
However, the dress of the page boy has to be a miniature of the groom's dress. For a formal wedding, small formal dresses are suggested. And what you have to consider seriously is that the dress matches exactly with the bridal attire. This is highly necessary. And for an informal wedding, the boy should wear a traditional bridal dress in miniature. But, make sure that he does not feel uncomfortable with the dress.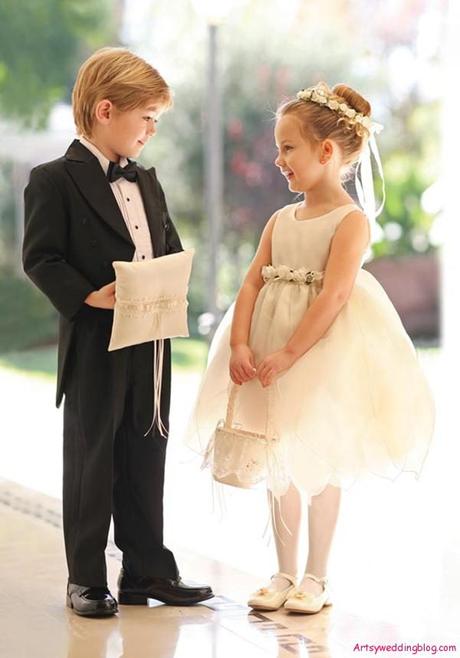 Flower Girl
A flower girl is the exact counterpart of the page boy or the ring bearer. The ages of the page boy and the flower girl should be the same. However, the prime task of the flower girl is to spread flower petals over the head of the bride when she moves on to somewhere. Introducing a flower girl to a marriage ceremony surely makes it more elegant and exclusive. Anyway, in most of the cases the flower girl is chosen from the family of the bride or the groom.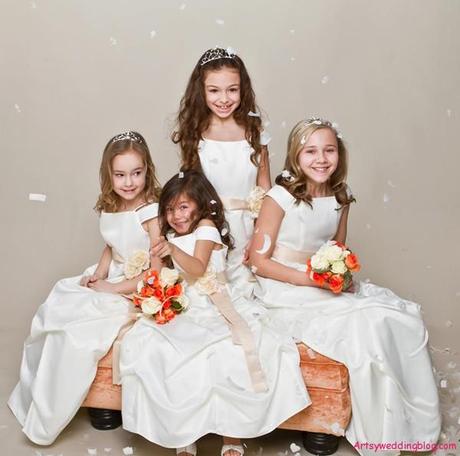 In terms of her dress, she is supposed to wear the flower girl dress of the bride in miniature.  Although she holds some flower petals for all the times, but she is engaged to follow the bride. So, if both the bride and the flower girl wear the same kind of dresses, it can make your wedding more stylistic.