Women with short hair always tend to look quite exotic and unique. Unfortunately, the sad truth is that most bridal and fashion magazines are simply brimming with various ideas for long hair, and very, very few short hair ideas. However, if you have cropped, bobbed or shoulder-hair length hair, fret not: it is actually extremely easy to find some great wedding hairstyles for short hair. In fact, the short hair trendsetter herself, Lady Diana Spencer, did walk down the aisle sporting a gleaming crown of golden hair that went perfectly with her ultra-feminine, frilly dress and epic train. If Lady Di could do it- so can you!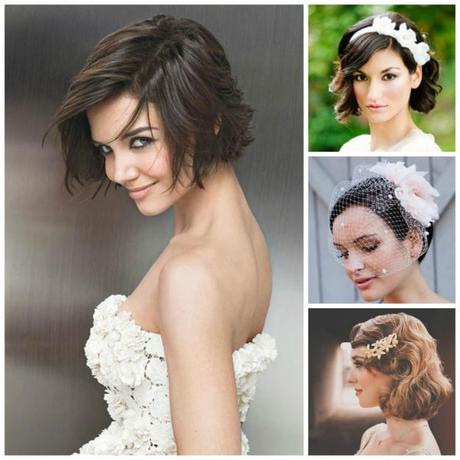 To begin with, never hesitate to search for some inspiration online. Think Halle Berry, Madonna or even Rihanna and Pamela Anderson during their short hair phrases. These celebrities often attend red carpet and gala events, which means that you'll definitely be able to copy off their glamorous short hairstyles. And of course, don't forget that accessories are you friends. In fact, it's never a bad idea to decorate your short hair because the back of your head is what's going to be visible to your guests.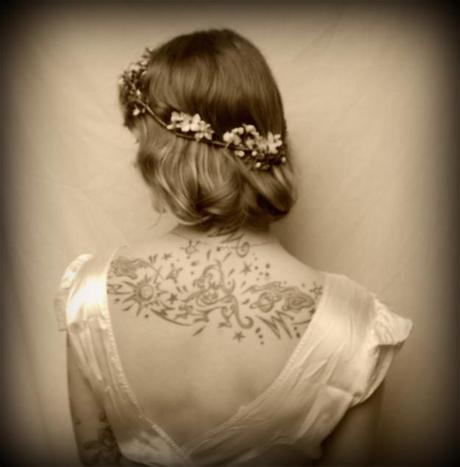 An elaborate diamante headpiece, for example, is one of the most alluring headpieces on shorter hair. In fact, you may either go for white or clear diamantes to match your dress, or, if you're the sort of traditional girl who wants her "something blue", you may even ask a jeweler to paste some blue precious or semi-precious stones on your headband. Feathers are other fabulous options to add to your wedding headpiece, especially if you'd like to go for the 20's look. Brides who don't go by tradition might even go for a set of colorful feathers to match their bob cut.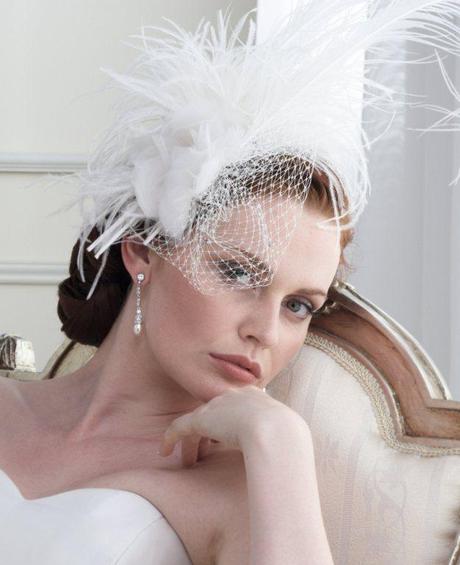 Flowers are the ultimate short hair accessory by excellence. A flower crown or even a single flower strung at the back of your head is more than enough to bring a pretty and refreshing look to your entire outfit. Of course, if you want to be more retro and trendy-edge, never hesitate to add some spikes to your cropped hair, not unlike the famous hairstyle that Halle Berry wore for years. That being said, some brides prefer a more simple approach, and if you're one of them, there's no reason why you can't walk down the aisle with just a quick brushing for some extra gloss. Bear in mind that birdcage veils are among the most wonderful short hair accessories for just about any bride.