Every bride wants to look amazing on her special day and some prefer traditional, some classic and others follow the latest trends. In this post, I am gonna discuss about most famous wedding dresses, which are inspired by the global destinations. All these gowns were stimulated by some fascinating locations around the world and are simply ordained to travel.
Wedding Dress Inspired by Hong Kong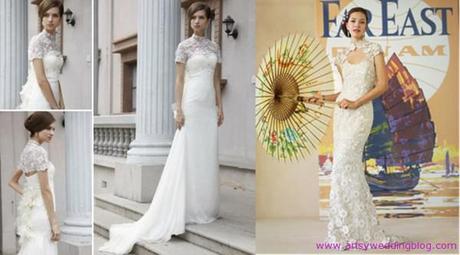 This traditional
cheongsam
Macrame lace provides a twist, at the same time the fragile Mandarin body skimming and neckline figure it as elegance.
The Details: Bolero and Ines Di Santo Norah gown. Earrings, necklace were worn as bracelet from Doyle & Doyle with Christina hair sticks from Cheryl King Couture and with Pearl River parasol.
Wedding Dress Inspired by Bermuda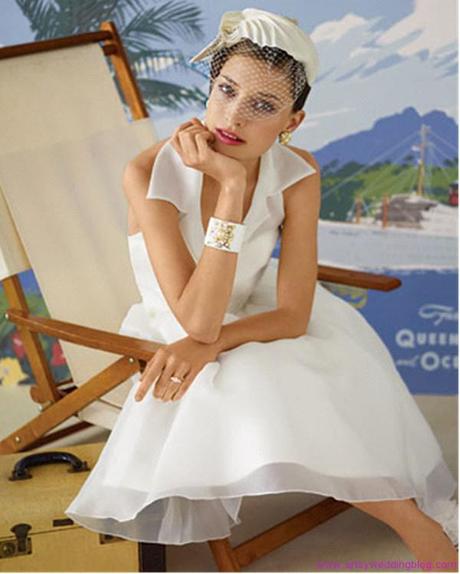 This wedding dress is a flouncy knee piece skirt with satin-organza and is called as a
cocktail dress
which serves with fun with formality and is crisply tailored collar, likewise the Island.
The Details: This is a Corine Serruya headpiece, the Vineyard Annette dress with Kenneth Jay Lane cuff and earrings and a Gumuchian Twinset ring.
Wedding Dress from Egypt and inspired from Cairo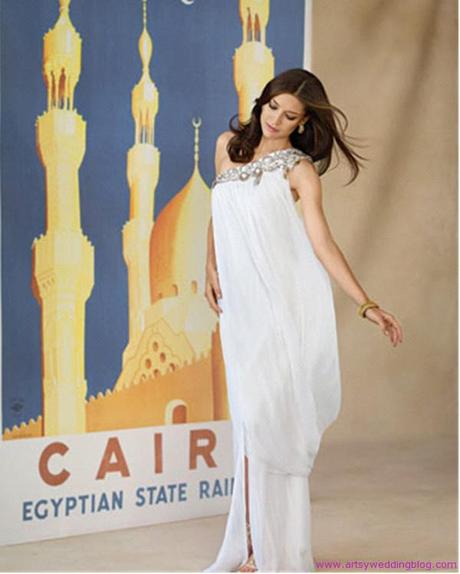 This dramatic drape of gem, coated with silk georgette and all the glamour is from the Cleopatra in the latest trend.
The Details: Earrings are from Clara Kasavina Bianca and bracelets from Rosena Sammi Tisra and the bridal gown is from Temperley London Phoebe. 
 Wedding Dress from Mexico and is Inspired by Oaxaca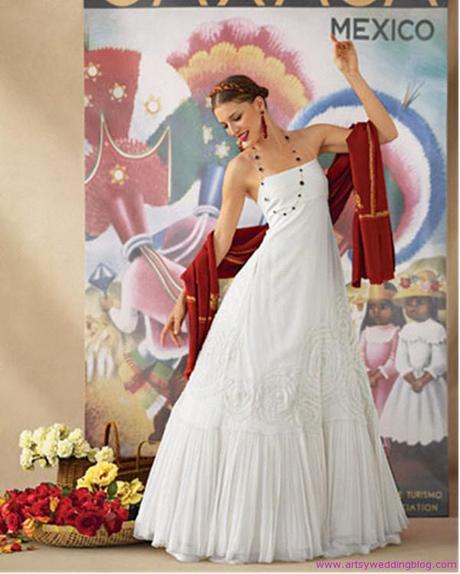 This is a full length gown and is floor sweeping
chiffon dress
, which is fluffed up and is adorned with appliqués along with crinoline for getting a Flamenco-style swoosh. 
The Details: Crinoline and Rhiannon bridal dress from Morgane Le Fay with earrings from Isaac Manevitz from Ben-Amun and the fine and perfect jewelry necklace is from Ivanka Trump.
Wedding Dress from Switzerland and is Inspired by Zurich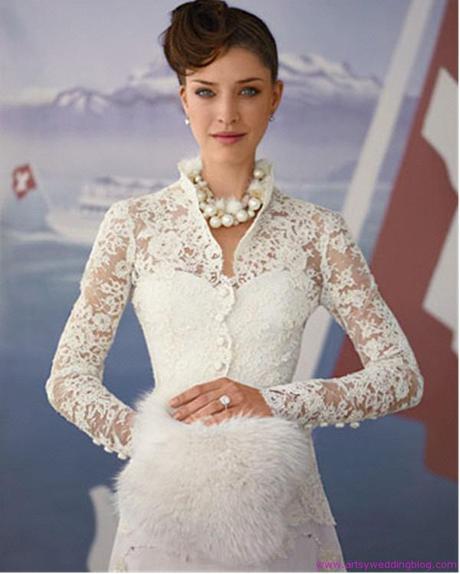 This is a delicately embroidered strapless bridal gown with close-fitting and with sheer corded lace jacket, which a prim, but is provoking.
The Details: This bridal dress and jacket is from the famous bridal designer,
Oscar de la Renta
, earrings and ring are from De Beers Dormeuse with a Cassin muff and with Adia Kibur necklace.
Wedding Dress Inspired by New York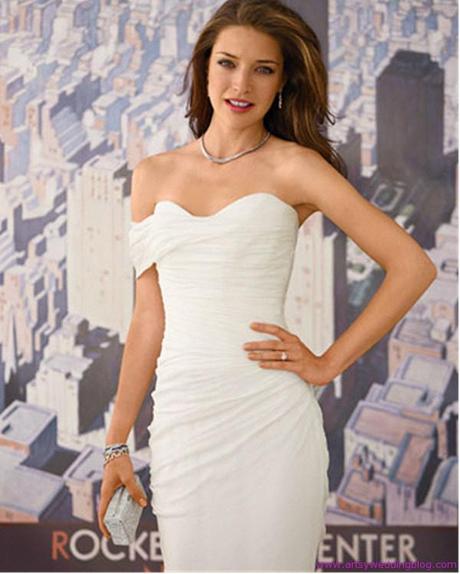 This is silk chiffon with one shoulder and sweetheart neckline. The bridal gown is very architectural and romantic like the sweeping line of the city.
The Details: This bridal gown is from
Romona Keveza Goddess
, the platinum necklace is from Christopher Designs with a platinum link bracelet from OGI and De Beers ring with Swarovski Kiosque clutch.
Wedding Dress Inspired by Cote d'Azur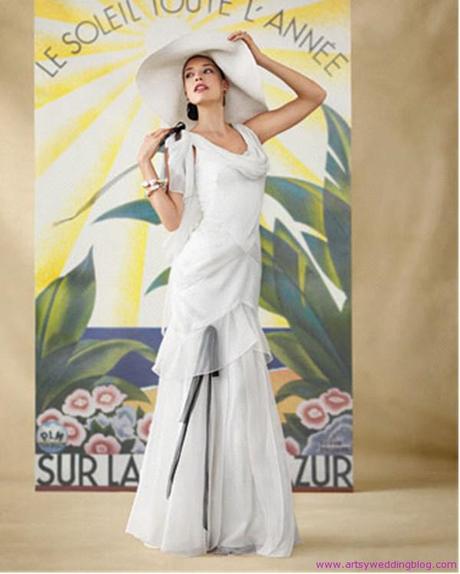 This is an effortless style and a personification layered silk gown with chiffon of cowl neckline. There is a long trailing black bow for that graceful je ne sais quoi.
The Details: This bridal gown and hat are from
Carolina Herrera Berenice
, bracelet from Siman Tu with Gabriel & Co. ring and Doyle & Doyle earrings.