On Valentine's Day of 2012, a romantic movie The Vow has earned a lot of tears and the lovely short pink wedding dress Paige worn by Rachel McAdams in the movie really delights our eyes.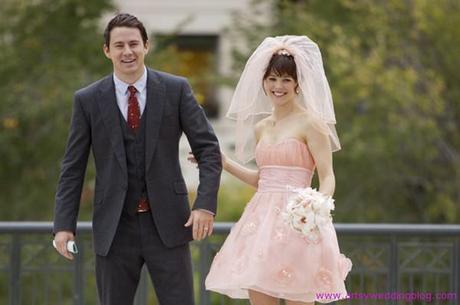 Traditionally, most people prefer to wear a long and white wedding gown, but with this movie catching on, causing a fever of different colored wedding dress among bride-to-be. If your are planning to hold your wedding in spring or summer, why not go for one like this and make it a day to remember for all time!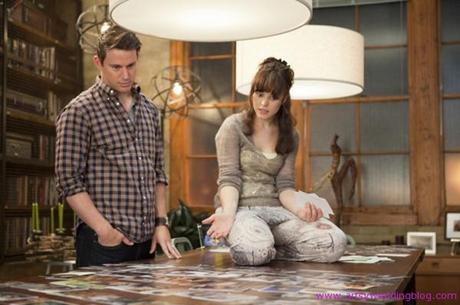 The vow shows us a pure and heartbreaking love story about Paige (Rachel McAdams) and Leo (Channing Tatum). While a memorable moment in the movie is when they have an illegal nuptial in a museum and the lovely bride is wearing an untraditional wedding gown-short and pink, which is designed by Betsey Johnson. This romantic attire is so true to her character-naïve, romantic and vivacious. This sweetheart neckline blush pink tulle wedding dress is featured with pleatings and flowers in the flouncy skirt, which contains rich elements of the fresh and vivid spring and the dream of all budding women.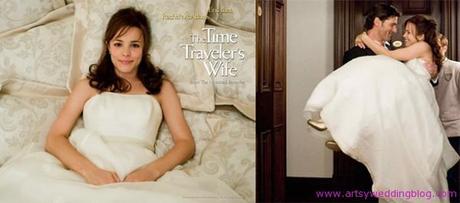 You will never forget in Rachel McAdams' another film The Time Traveler's Wife. In that film, she dons a simple but appealing wedding dress by Lee-Ann Belter Bridal. It has a pretty name called "Cecilia", she was truly radiant in that dress! It presents a beauty of purity with its pure white flowy and soft A-line skirt accented with an organza mocha colored sash at the waist.It is totally different from the piece in the vow, but one similarity is both these wedding dress is perfectly fits the roles' personalities in the movie. So they both left a deep impression on our mind.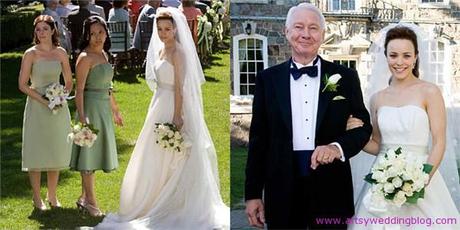 Which wedding dress do you fancy more? And will you go for a dress like the two? Whatever, I am fairly sure that you want to wow your wedding, dressing up in your own look and be the queen on your D-day then!