We all want to look our best on our wedding day; that's a given. While the wedding industry is simply oozing with a wide variety of choices for several body types, it's extremely important to select a gown that flatters your figure and hides any unruly bulges or lumps. Most crucially, the bride should feel completely at ease in whatever gown she chooses to wear. After all, remember that it is your very own, once-in-a-lifetime special day and it's quite important that you feel comfortable in your wedding dress.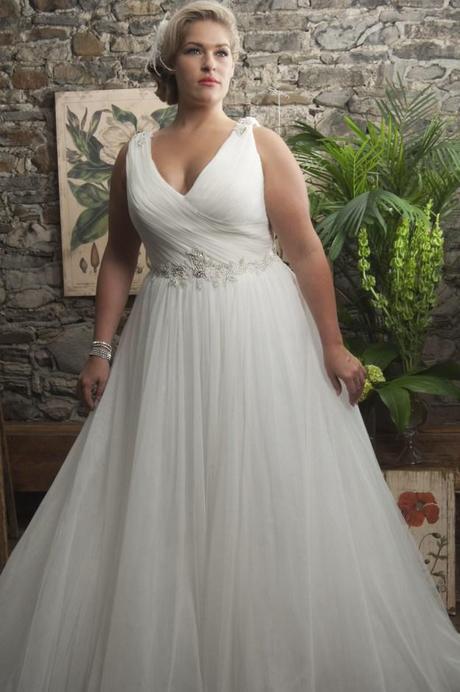 While there are a lot of options for curvier brides, some of them might feel ill at ease in certain types of dresses. A strapless dress with a tight bustier, for example, is quite a popular choice among brides, but curvy ladies should be particularly careful while choosing this type of dress because they can accidentally expose more cleavage than they bargained for! To be on the safe side, it's best to go for a halter-like dress which will lift the bust while bringing a streamlined look to your silhouette. However, if you'll feel more comfortable in a strapless dress, make sure that the bodice and cleavage allows room for movement and don't forget to wear a properly-fitted strapless bra.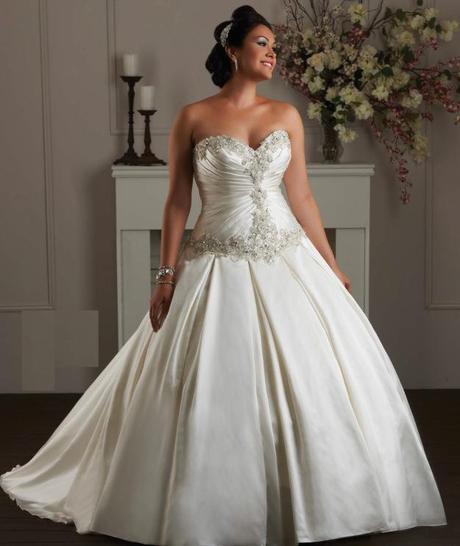 If you want to look more slender on your wedding day, stay far away from thick, meringue-like taffeta gowns. Ballroom dresses only look nice on curvy brides if you make sure that the waist is properly nipped in. A popular trick among fashion designers is to create quite a lot of ruffles and designs on the upper part of the dress in order to draw attention away from the hip and waist areas, hence elongating the silhouette. This simple tip can make any bride appear at least ten pounds lighter.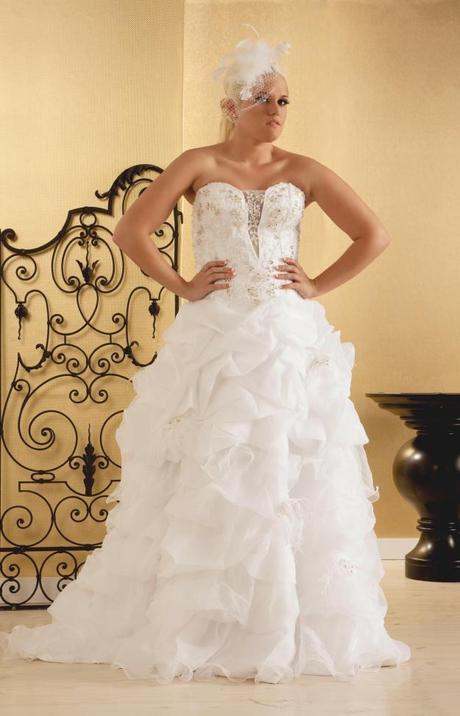 Brides who aren't obsessed with the idea of wearing white for their wedding should absolutely experiment with colors. We all know that white is quite an unforgiving hue and wearing white from head to toe can be quite a difficult look to pull off if you're not ultra-confident in your skin. So, if you're okay with wearing colored wedding frocks on your special day, try to go for red, blue or even yellow gowns for a more slimming effect. Don't hesitate to create a contrast with different colors as well. For example, if you want to elongate your lower body, try to go for a white, sparkly corset and a black, A-line skirt.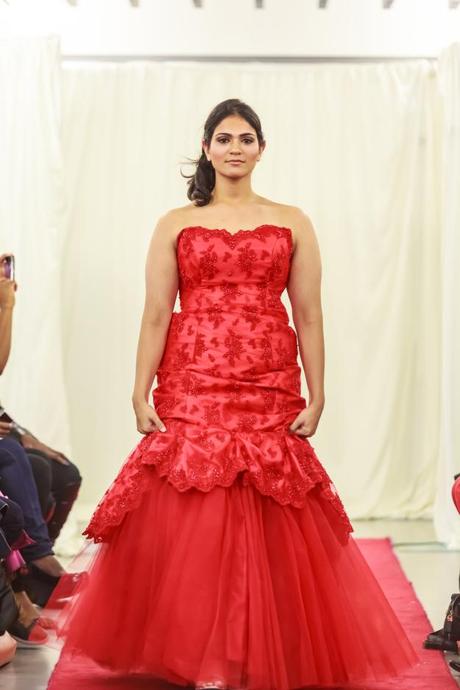 Whichever color you decide to go for, keep in mind that Empire Waists, A-line and Mermaid cuts are the most forgiving ones. Also, it's important to make sure that your dress is neither too loose nor too tight on you: too tight will show off any bulge while too loose will only add pounds to your figure. Don't forget that the proper pair of shoes can also work wonders in bringing a flattering effect to your figure.