With elements of cool elegance and sophisticated avant-gardism, the Claire Pettibone creations will hold you awestruck. The bridal creations are unique and very different from the so called traditional gowns and they are definitely interesting pieces. Boasting of a cool edginess, the wedding dress by Claire Pettibone is definitely high on every young bride's wish list. If you are still thinking what is so special about these dresses, let us take a closer look at them.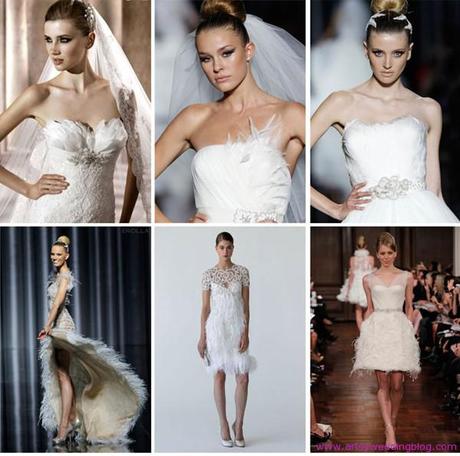 The Uniqueness of the Claire Pettibone Collection
Aimed and designed to make the woman not only feel special, but elevate her to the stature of a goddess or a princess, the magic and aura of the Claire Pettibone creation, will not fail to enthrall you. The unique cuts, the designs and the elegance captured in the creation is what that makes them special. In midst of the modern day hurry, these creations come as a great delight that gives you the luxury of cosseting in beauty.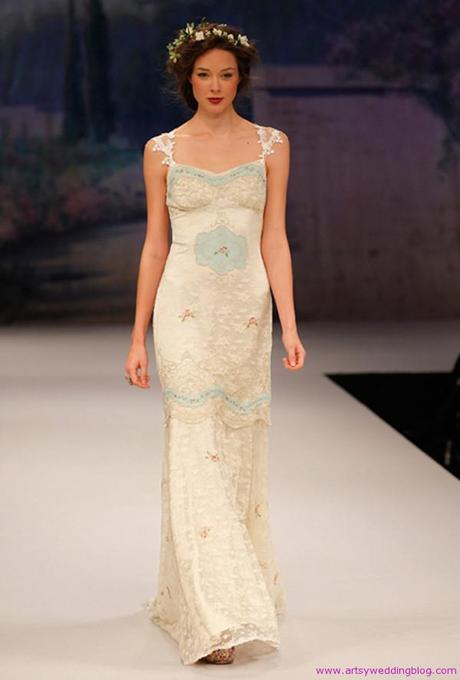 Most importantly, all of Claire's creations are reflections of her childhood, spent amidst nature and unique celebration of the feminine form. The choice of fabrics, coupled with the elusive vintage designs makes the gown an absolute delight. Reflecting the vision of Claire, these gowns are romantic to the core.
The Details of the Collection
The very moment Claire showcased the skills by designing the bridal gown for her friend, there was no looking back. Her bridal collection won her rave reviews; here is a closer look at them:
Arwen: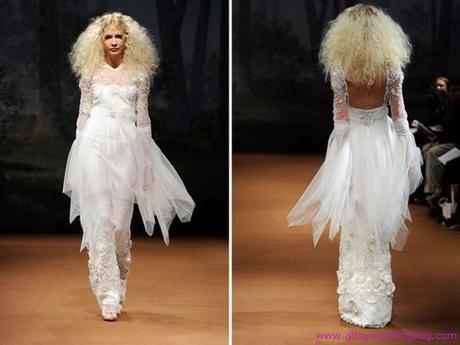 This particular one belongs to the 'Spirit of the Night 2011 Collection'. The collection is marked by handkerchief draping, beaded silk, tulle and exquisite lace. The illusion neckline is what makes these special. The price for this gowns start from $5000.
Crescent: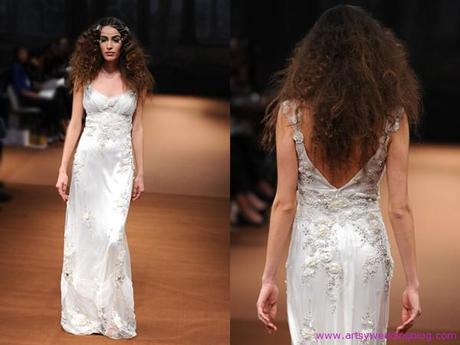 This particular collection is all about a sweetheart neckline and modestly dusted with beads and crystals. The scroll motif with soft ecru makes the collection unique. The gown is priced over $5000.
Dandelion: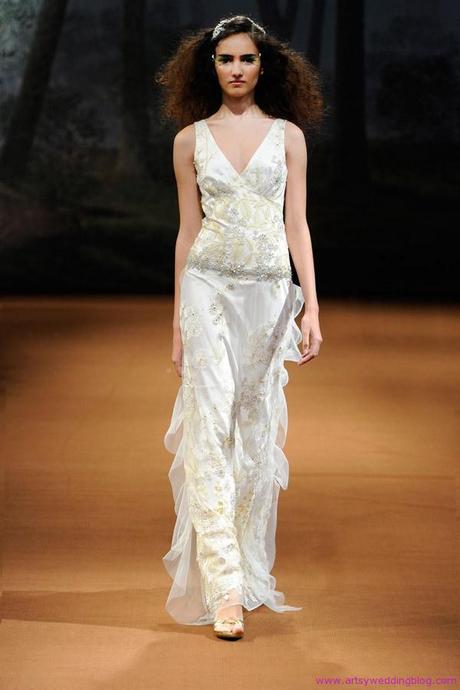 The all over embroidery on the gown with a unique combination of gold and silver dandelion along with scattered crystals will make the gown so special for you. The prices for these are from $3600 to $4900, depending on any alterations in the designs.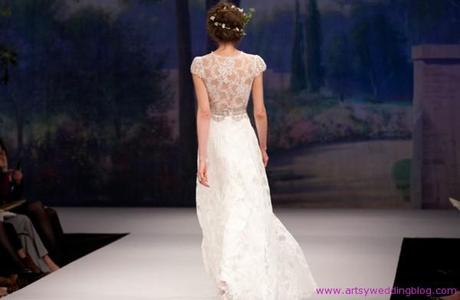 The others in the collection include the Delphina, Faye, Queen Anne, Fauna. Dragon Fly, Dewdrop, Cherry Blossom, Madame Butterfly and loads more to choose from. You also have the choice to decide on the fabric you are looking for- silk, cotton, beading and lace. You can also decide on a particular silhouette depending on your body type. The choices available are:
A-line
Strapless
Mermaid
Sheath
Empire
Go through the collection and choose the best one that accentuates your femininity and look every inch a princess on your special day.