The wedding dress from Adele Wechsler is in a word- mesmerizing. Designing now for more than 18 years, you will love her enchanting collection that celebrates the essence of feminine romance. Her wedding collection features exclusive alternative gowns perfectly streamlined that are great for accentuating your femininity. Comfortable to wear, the wedding gowns from Adele Wechsler are synonymous with avant-garde and a tribute to your free spirit.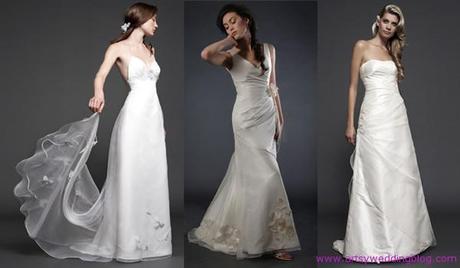 The collection features the delicate rustles of organza and taffeta, silk and satin dusted liberally with the brilliance of crystals and stone. The overlapped patterns of the organza woven intricately with the crystals make the dresses stand out from the rest. You will find a lot of A-line silhouettes and interesting necklines in her collection that will flatter the feminine form. With an interesting name to each of her creations, they all evoke a myriad of emotions celebrating womanhood. You will find that the dresses will unleash in you the romantic, the bohemian, the classic and the ultramodern quintessential bride.
Signature Features of Her Collections:
A trend setter in the industry, her signature lines consists of bogies gowns, A-lines, floor length gowns with interesting and regular necklines. You will love her eye for details and the exclusivity that each of the collection evokes. The soft colors of the dress are captivating and extremely flattering. Just keep your complexion in mind and pick up the correct one.
Her Recent Collection: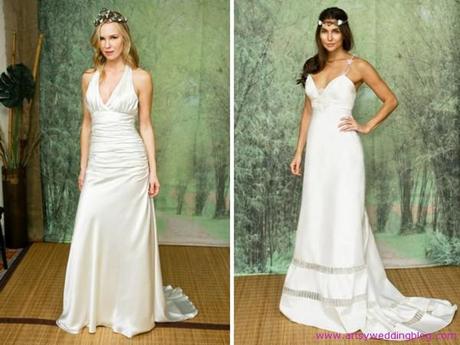 Eco Couture Collection:
Adele Wechsler presents the eco couture collection that is all organic. Her dresses in the collection are all about organic silk and 'green' vegetable dye. Natural and elegant, this collection will surely accentuate your
bridal aura
and charm. If you want to give a special meaning to your wedding, then this is the collection for you.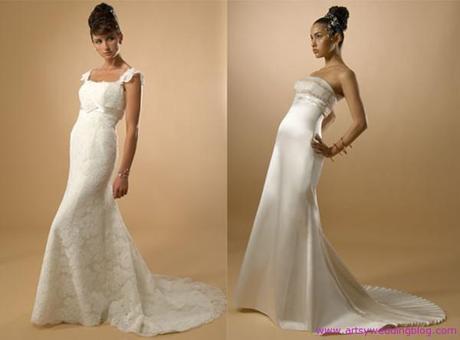 Hello Africa Collection:
The latest one from her house, the Hello Africa is a silent tribute to her roots. The collection draws its inspiration from the African culture and gives an entire new meaning to the dresses. With a sentimental attachment, these
wedding dresses
come in geometric settings and patterns that symbolizes the fertility and life. All the bead works are absolutely handmade and done by the local talents of Africa.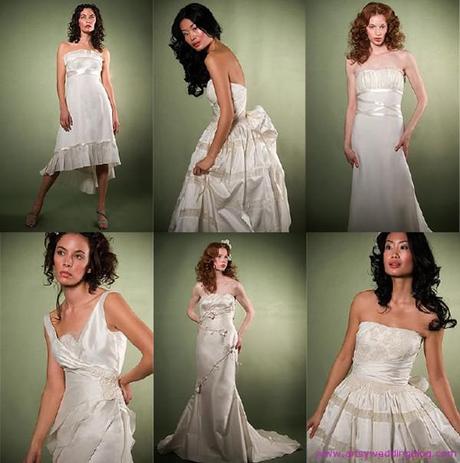 The Classic Collection:
The Classic Collection is all about living the magic and romance of the most special day of your life. Perfect for
destination weddings
, the collection draws its inspiration from the exotic faraway lands and the romantic escapades they offer. These choices are endless and you are sure to have a difficult time choosing the correct one for yourself.
Before choosing, keep in mind your body type and what look would you prefer on your wedding day- after all you want to choose the one that best accentuates feminine form.