Perfectly designed creative décor goes well beyond the ordinary decorations with flowers. You can either do it yourself or can hire a wedding planner and suggest him some personalized decorations to get that personalize look for your wedding. When I spoke with some future bride and grooms, who are planning for a wedding in 2012, they have spoken many new and unique ideas which were little beyond the traditional wedding style. They just visualized their wedding and have given a perfect picture on how they are going to plan their wedding for 2012. It seems that they have spoken to many wedding planners and have had some unique décor ideas which I am sure they will have an impression from all the guests.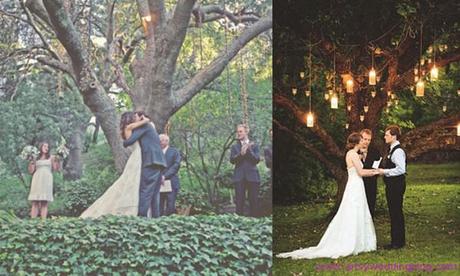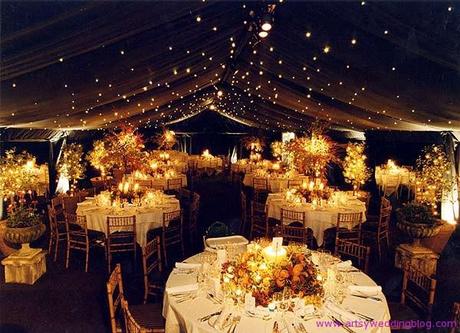 Wedding under Big Tree: This is one kind of outdoor weddings and is one of the unique and perfect places to exchange the vows. A big tree with many hanging candles and jars all around. When everything is attached to the tree like the wedding bells, candles, and jars, the tree looks suspended. Tree becomes the major point and gets a ceremonial look at the sunset.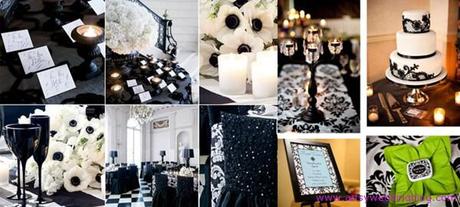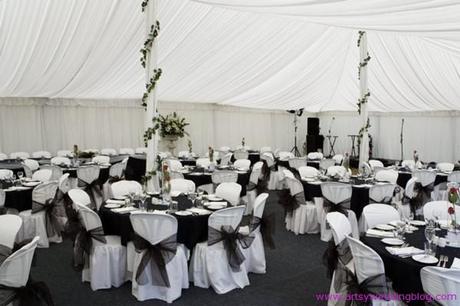 Black and White decors:  A black and white wedding theme looks beautiful and simple. To create beautiful bouquets for this wedding theme, you can use black mini callas, which are very dark burgundy with white mini callas and can tie those with black and white ribbons. There are many other flowers like black roses and many other dark color flowers to choose from. When coming to white, there are many options for you to select from. From table cloths to candles, cake, shoes, thanks giving letters, aisle runners, you can plan everything in black and white.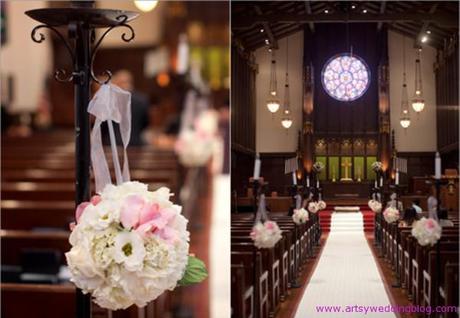 Dark color decors: Usually we don't look into dark color decors for wedding, but some youngsters, who are planning their wed in 2012 have actually choose dark colors like pink and black, orange and red, cream and black and many other combinations. Most of the singles said that the combination they choose is according to their likings of theirs and their beloved ones. For every item in the wedding, they have planned to keep both the colors which show their taste to the guests. These are some of the ideas from the brides for 2012. I think almost everyone have their personalize thoughts in decors and in the celebrations. Now, its your turn, have a word with your affianced and plan your wed in a unique way.