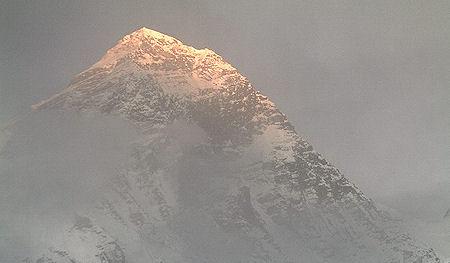 A new webcam installed on top of Kala Patthar, at the height of 5,600 meters (3,480 miles), will now allow anyone with a PC of high resolution to watch live images of the world's tallest peak Mount Everest. This is the first webcam installed at the vicinity. The image is updated every few minutes, and one can also see the movements of clouds around the mountain.
The camera has been installed by Italian and Nepalese technicians coordinated by Cabbage Giampietro. The
Mount Everest webcam
was installed under the 2011 Share Everest expedition to restore the world's highest weather station.
(thanks Cora)
The Presurfer