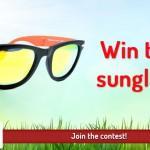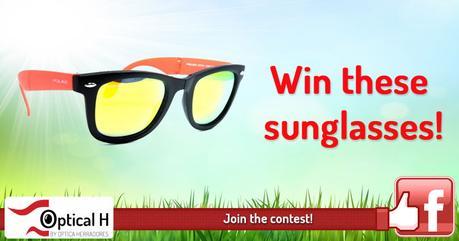 In Optical H we want you to enjoy your summer as much as you can but in a safety way, that is why we raffle a pair of mirrored (flash lenses) Ray-Ban sunglasses.
Protect your eyes but… always in vogue.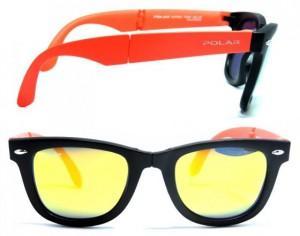 Mirrored sunglasses are a trend this Summer; though they have been a well-known complement so far, they are currently a must. It doesn't matter what your style is, mirrored sunglasses fit with everything. They are shinny and colourful, providing a young and triumphant look.
Mirrored sunglasses have a reflecting metallic layer in the outer side of the lens, that reflects and diverts light. They do reduce the amount of radiation on your eyes enormously; thus, they favor practicing outdoor activities when it is too illuminated outside, as it happens in the beach. The mirror color does not affect the way you perceive images and colours when you wear the glasses on.
How can you win these POLAR?
You only have to participate in our contest:
Join the contest

Complete the form with your personal information
Invite your friends: the more votes you have, the more chances to win
Terms and conditions
The contest starts on April the 25th of 2015 and it finishes on June the 30th of 2015.
Only adults can participate, +18.
Multiple fake profiles are not allowed to participate. Participations will be validated in order to avoid frauds. Optical H has the right to disqualify those users who fail to comply the rules.
Only one prize will be given: Polar sunglasses with mirrored filter. They are quality sunglasses and an authenticity certificate will be provided along with the sunglasses.
The prize will be given by means of a raffle.
The winner will be announced on the Optical H blog and he/she will also receive a notification by the same private e-mail address he/she provided to participate.
Optical H has the right to cancel or modify the contest, as to substitute any prize by another of a similar price.
Participating in this contest, you are providing your contact information to Optical H: you do accept our privacy policy and you do accept your personal data are included in our mail list, sending you news and exclusive offers. You can unsubscribe whenever you want.
The winners and participants give conscious consent to the organizing company to reproduce, use and spread their names, surnames and images on the official Optical H media by the following 60 days after announcing the winner, not providing them any right on money or benefit, except by the main prize won accordingly to the terms and conditions.
This contest is sponsored, supported and administrated by Optical H and it is not associated in any case to Facebook. Facebook is totally out of term in relation to this contest and the possible contingencies which might arise in relation to the participants.
By taking part in this contest, you accept all the aforesaid terms and conditions.