It's been a long time coming and we know you've been patiently waiting... so finally it's time to let the cat out of the bag! Diet Doctor's first app for iPhone just landed in the App Store - and it's for FREE! We could not be happier to share it with you.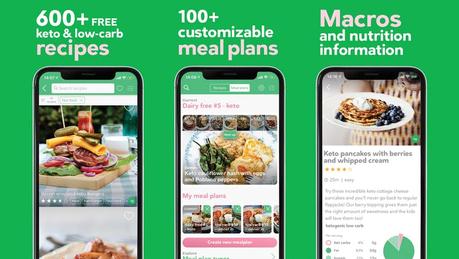 What is Diet Doctor Eat?
Our first app contains the full arsenal of our 600+ delicious low-carb and keto recipes and this part of it is free for everyone.
If you want to take your planning to the next level with a Diet Doctor membership, you get access to our customizable keto and low-carb meal plans with recipes, shopping lists and nutritional information you can trust. We do the planning so you can focus on cooking, eating and enjoying delicious and nutritious food.
Recipes
Whether you're looking for strict keto, moderate or liberal low-carb recipes, we got them all. Quick breakfasts, luxurious brunches, hearty dishes, simple snacks and gorgeous desserts - low in carbs! Search for an ingredient or dish type, browse vegetarian or dairy-free recipes or dig into our curated and seasonal collections to find new favorites. Make grocery shopping a breeze by simply adding all recipe ingredients to your shopping list.
Meal plans
With a Diet Doctor membership you have full access to our collection of 100+ keto and low-carb meal plans. You can easily remove one or more meals if you are doing intermittent fasting, or add another dish if you're in the mood for something else. You can switch any meal to another of our 600+ recipes, or use them to build you own meal plan from scratch. Not a member yet? We offer a 1-month free trial, give it a try!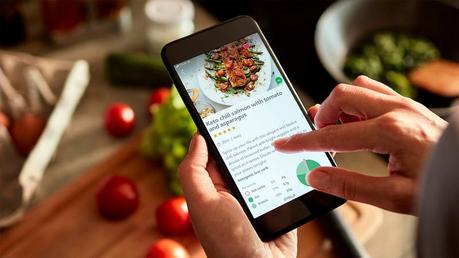 What about iPad and Android?
The Diet Doctor Eat app is only available on iOS and it's optimized for iPhone. iPad and Android phone owners, don't worry - you're next!
The app is free to download on the App Store. However, to use all the premium features, a Diet Doctor membership is necessary.
Download Diet Doctor Eat to start your health journey today with our delicious low-carb and keto recipes and meal plans - a must-have for all low carbers.
Questions or suggestions?
Email us at [email protected], feedback is more than welcome!