ELEMIS TRI-ENZYME RESURFACING FACIAL WASH REVIEW: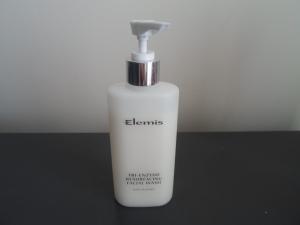 I first fell in love with the Tri-Enzyme products when I had a Tri-Enzyme facial, during my Elemis training. I have always suffered from blemish marks, (As most people will) After just one facial you could see the difference in my skins appearance, and everyone in the room commented.
I got the serum as part of the training kit, so I used that for a while, (But didn't see much of a difference). I kept putting of buying the face wash as it is quite strong and I wasnt sure if my skin would be too sensitive towards it if used repeatedly. 
As discussed in one of my posts from last month,  'Dark Spot Corrector' I felt my skin had started to look dull, and my blemish marks just werent budging! so I wanted something that could fix this and help brighten my complexion.
I did like the Garnier moisturiser BUT it just wasnt doing enough, so I FINALLY went for it and purchased this beauty.
WHAT IS IT?
The Elemis Tri-Enzyme range is designed for mature skin, it is an anti-aging product, (If you're a regular reader you will know how much I love anything anti-ageing) and is a safe and non-abrasive method of resurfacing the skin.
WHATS IN IT?
Galactoarabinan – Exfoliates
Brazilian Babussu Oil – Moisturises
Moringa – Protects
White truffle – Soothes and Supports
MY OPINION:
I absolutely LOVE this face wash, not only has it helped reduce the appearance of blemish marks, but my blackheads have disappeared, (Well almost all of them) and they are no longer a concern of mine! I didn't even consider this amazing little benefit when buying it!
My skin overall feels a lot softer and I feel it has helped improve the brightness of my skin!
MY ROUTINE:
I originally started using the wash AM and PM but as I saw an improvement within the first 2-3 weeks, I have now reduced it down to just a PM application.
I apply it using circular movements across my cheeks, chin and forehead, and follow with Elemis Soothing Toner from my Skincare Post and then finish with a night cream.
I am still using the Garnier Dark Spot Corrector in the AM, I think the two have worked well together, but this wash has definitely worked harder.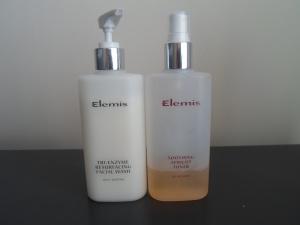 MUST DO:
When using any of the Tri-Enzyme range, you need to sure you wear an SPF with it, (I use a SPF 30). To be honest most resurfacing products will require this, but its good skin care practice anyway as it protects the skin (Even when it's not sunny you still need an SPF).
 I apply my SPF over the top of my moisturiser every morning (Even though I only use it in the PM).
You shouldn't use this when abroad (In the sun) and stop using it about a week before you go.
It retails at around £29.00 which sounds a lot, but I think it is worth the purchase. (A high-end treat)
AWARDS:
This wash has been highly recommended by the Beauty Club Awards, and is in Bazaars Beauty Hot 100.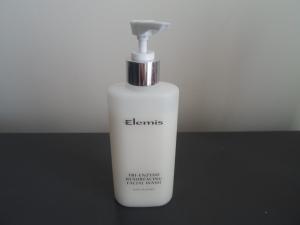 HAVE YOU TRIED ANY RESURFACING PRODUCTS?
WHAT ARE YOUR THOUGHTS ON THE TRI-ENZYME PRODUCTS?
Have a great weekend
Lots of Love,
KB xx