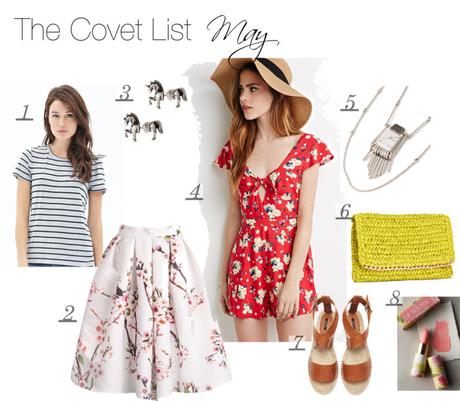 If you have been following me for a while, you would know that I love a good deal and shopping on a budget is imperative. According to award-winning financial planner, Pete Dunn, you should spend 5% of your monthly budget on clothing - that is your take-home pay multiplied by .05.
When I was single, I would often go overboard (which is one reason you should delay getting married.. lol). In recent years though, I have managed to stick to a budget and rarely spend more than $100 in one shopping trip. It takes a lot of planning and well, restraint but it has worked for me. I often keep track of the current trends and pick out the ones I like and the ones that will work for me.
Let's be honest, No matter what the designers send down the runway, not everything is going to work for YOU. So, I pick my favorites and edit my closet to see what I already have in my closet and spend on the rest. It is a long drawn process but one that I enjoy and await.
Today I have a few things to update your wardrobe for under $100 and be at your chic best in the coming month.
1. A Striped Tee- This Tee will take any nautical chic outfit up a notch. Pair it with a pair of boyfriend jeans, a pair of shorts or a printed skirt. Yeah, that covers 3 days in June, eh?
2. A Floral Skirt - I was sold on the delicate and feminine print of this skirt. I know florals for spring isn't groundbreaking but there is nothing else that screams spring any more than this. Pair it with a striped tee, a blouse in a bold floral print or a wrap top.
3. Unicorn Studs - Not everyone can be a unicorn but hey, we can all try. That's why you need these earrings to jazz up any outfit - something as simple as a jeans and a tee.
4. Floral Romper - This Romper is perfect for a beach outing or a stroll around downtown - for only $17.90 what's not to like? - The bow detailing, the bright red and the beautiful print.
5. Layered Fringe Necklace - I hope you already have one of these because this is all I have talked about the past one month. These necklaces add a glam quotient without going overboard.
6. Straw Clutch Bag - A STRAW CLUTCH Bag in YELLOW - Need I say more? That's all you need for a spring/summer wardrobe update. Like, really! What else can I ask for and only for $9.90!
7. Faux Leather Espadrille Sandals - Strappy Sandals and Espadrille - All in one, This pair is perfect to pair with a lace romper, a pair of floral shorts or a boho summer dress.
8. Tinted Lip Treatment - This lip treatment from Anthropologie is available in four shades and the shades will amp up a look while also keeping your lips hydrated.
Also, while we are on the subject of shopping on a budget, Here is an app that I personally use and that has helped me save money by sending me price alerts on items saved on their app. Mallzee, also known as the Tinder of fashion apps has over 100 retailers to shop from, ranging from champions of the high street to killer design boutiques.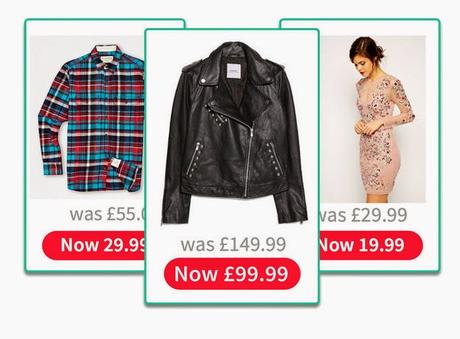 You can save an outfit on the app that you love and Mallzee will let you know when it drops in price.So if I were to save all the items mentioned above on the app, it would send me an alert anytime something dropped in price.
The App was recently released on Android and going through the app is like sifting through your favorite stores and scanning items. You can personalize the app by creating real time feeds for every occasion you can think of.
Do you like to shop on a budget and have you tried Mallzee? Don't forget to leave me a comment.
Have a great weekend!